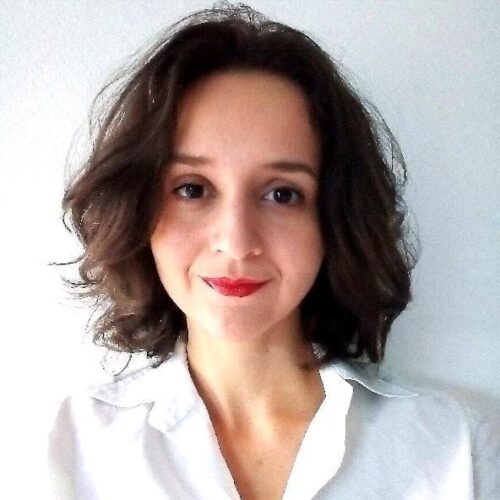 Aline Roldan
MUP '18

Planning at Illinois alumna Aline Roldan returned to campus this past spring to present a lecture on the case study of the Homeless Workers Movement in Brazil as part of the 2023 Planning Colloquium series. Roldan, capacity development expert for the United Nations Institute for Training and Research, provided lessons on how community organizers and planners directly engaged with communities can potentially facilitate processes that open up the collective imagination to benefit cities and their inhabitants.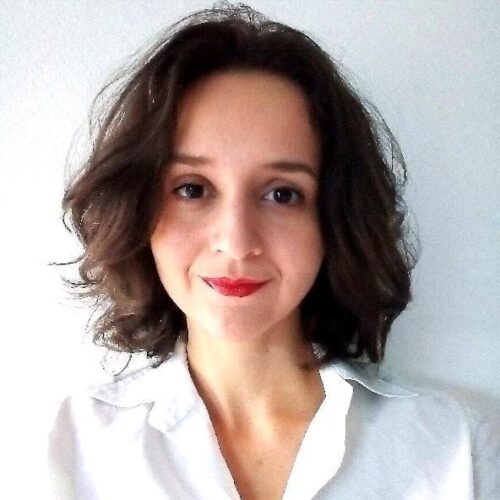 Projects in Practice Lecture Series
The Department of Landscape Architecture brought three alumni practitioners back to campus for the Projects in Practice lecture series. Kat Katsma (BLA '11), recipient of the 2017 Bradford Williams Medal for excellence in landscape architecture-related writing, shared insights about how her experience as writer and editor for Landscape Architecture Magazine proved critical to understanding the diverse landscape profession. Mark Dineen (BLA '06), associate professor at Colorado State University and cofounder of the experimental art and design studio Zero-Craft Corp, spoke about his land art work "Big Print" (2018). Jason Bernagros (MLA '09) discussed the Environmental Protection Agency's Campus Rainworks Challenge and how it relates to green infrastructure technical assistance that the EPA provides to communities.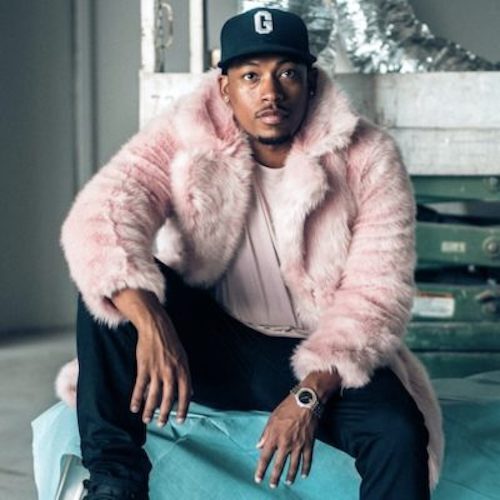 Germane Barnes
BSAS '09
The Illinois School of Architecture invited Chicago native and award-winning alumnus Germane Barnes to speak as the 2022 Cesar Pelli Distinguished Lecturer. Barnes, associate professor and director of the Community Housing Identity Lab at the University of Miami, investigates the connection between architecture and identity, examining architecture's social and political agency through historical research and design speculation. Mining architecture's social and political agency, he examines how the built environment influences black domesticity.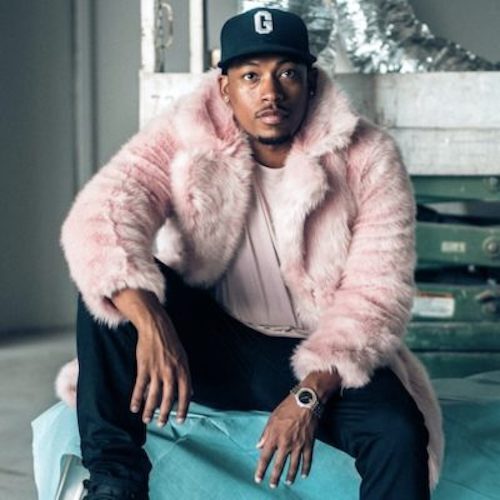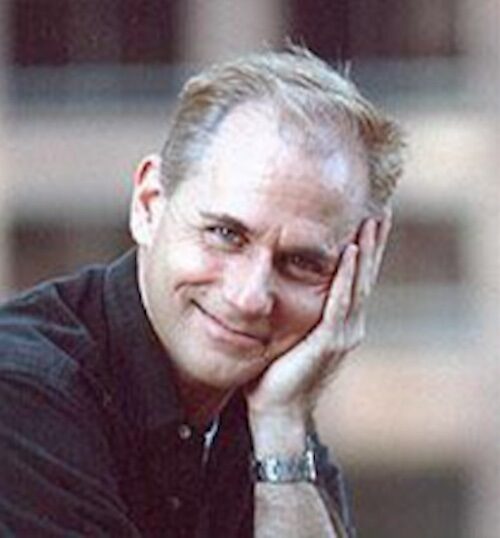 Walter Kennedy
MFA '99
Twice a year, in the fall and spring, the Department of Dance hosts the Flatlands Dance Film Festival. The fall feature film was Bella, a documentary about the life, influence, and impact of California-based artist and activist Bella Lewitzky. Illinois Dance alumnus Walter Kennedy came back to campus as a guest speaker for the fall 2022 event. Walter was trained by Bella Lewitzky to be one of her master teachers of technique, improvisation, and composition, and was also appointed the company's rehearsal director from 1990 until the company's farewell performance in 1997. He is currently an associate professor of dance at the University of Oregon.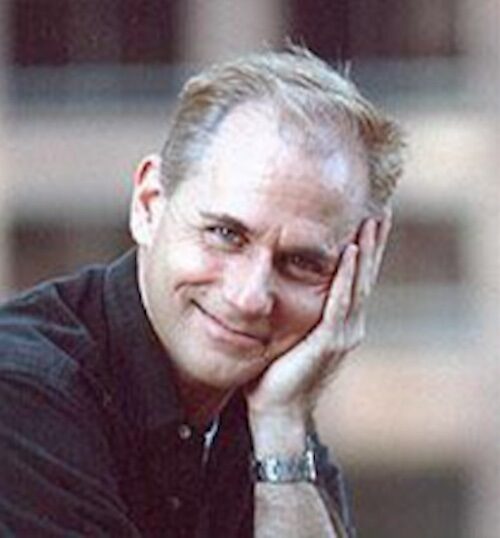 Sarah Kanouse
MFA '04 Painting
Part storytelling, part lecture, and part live documentary film, Sarah Kanouse's solo live performance of "My Electric Genealogy" at the Art and Design Building explored the shifting cultures and politics of energy in Los Angeles through the lens of her own family. Sarah Kanouse is a Boston-based interdisciplinary artist, writer, and filmmaker whose solo and collaborative work has been presented at the Haus der Kulturen der Welt, Documenta 13, the Museum of Contemporary Art-Chicago, The Cooper Union, the Smart Museum, and numerous film festivals, academic institutions, and artist-run spaces nationwide. 
Noël Wan
BMUS '14, AMUSD '20
Taiwanese American harpist Noël Wan returned to campus this past summer to serve as a guest artist for the School of Music's Illinois Summer Youth Music (ISYM) Harp Class. An acclaimed harpist and soloist, Noël has performed across North America, Europe, and Asia and has been featured at Carnegie Hall, het Muziekgebouw, Eslite Hall, and the Yellow Barn Summer Festival. Noël is currently an assistant professor of harp and entrepreneurship at the Florida State University College of Music.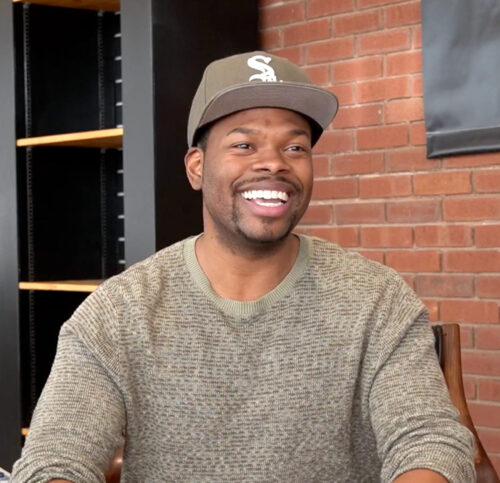 Tyrone Phillips
BFA '12 Acting
Illinois Theatre alumnus Tyrone Phillips returned to Krannert Center to direct The Royale. The story followed Jay "The Sport" Jackson, a fictionalized version of the real American boxer Jack Johnson, who became the first Black American to hold the Heavyweight Champion of the World title in the early 1900s. Phillips, artistic director of Chicago-based theatre company Definition Theatre, was excited to share the story and legacy of Jack Johnson. "I am excited because I feel like the play itself is an act of antiracism, simply by shedding light on this story," said Phillips in February before the production debuted. Watch the full interview at go.illinois.edu/Tyrone.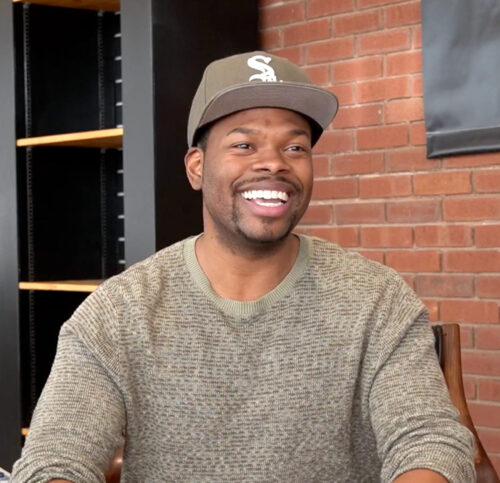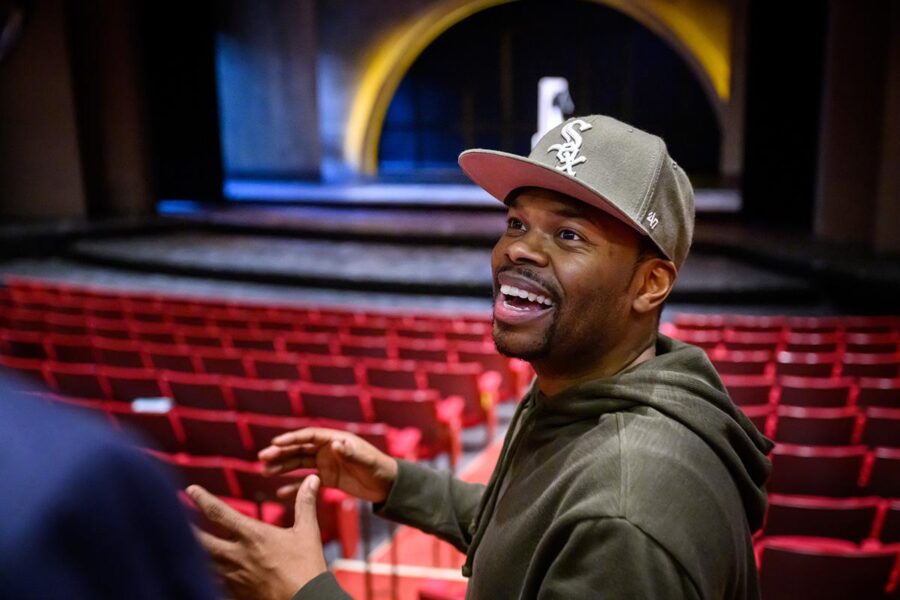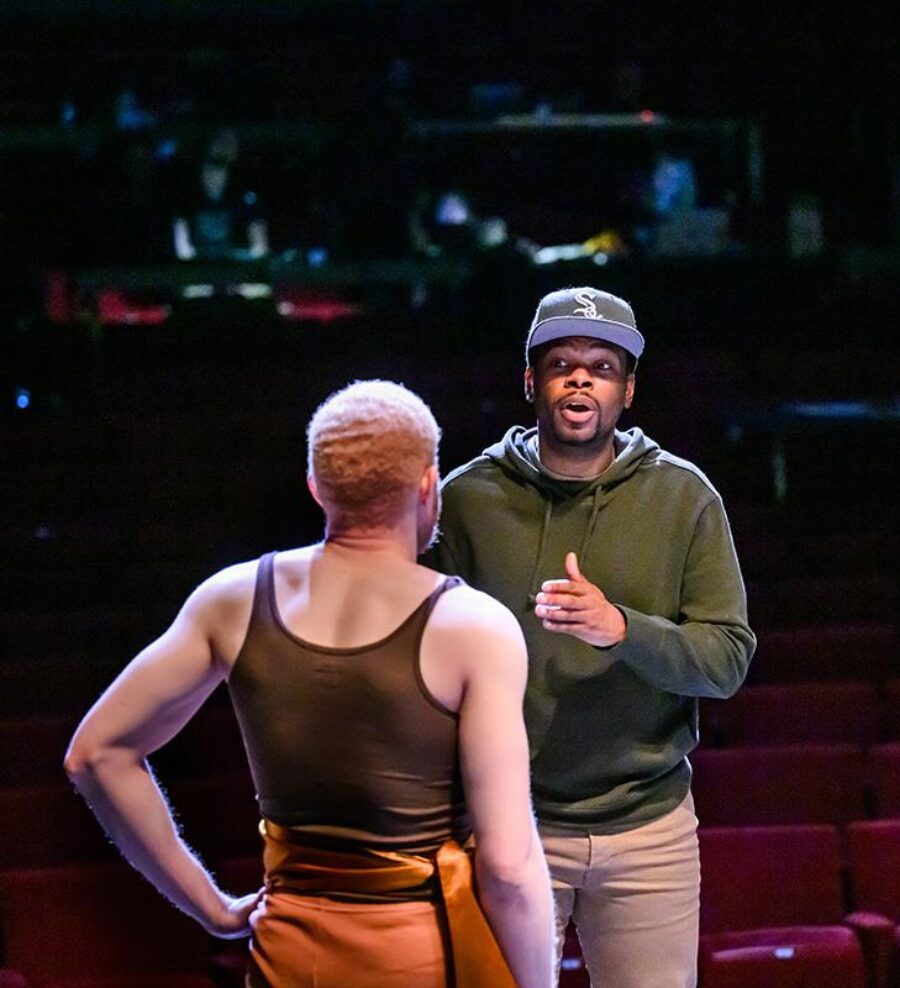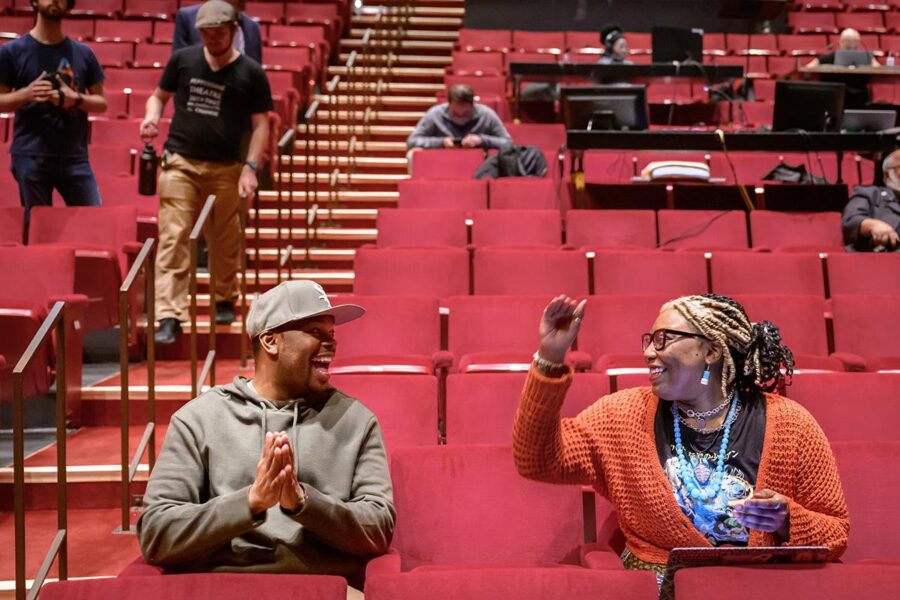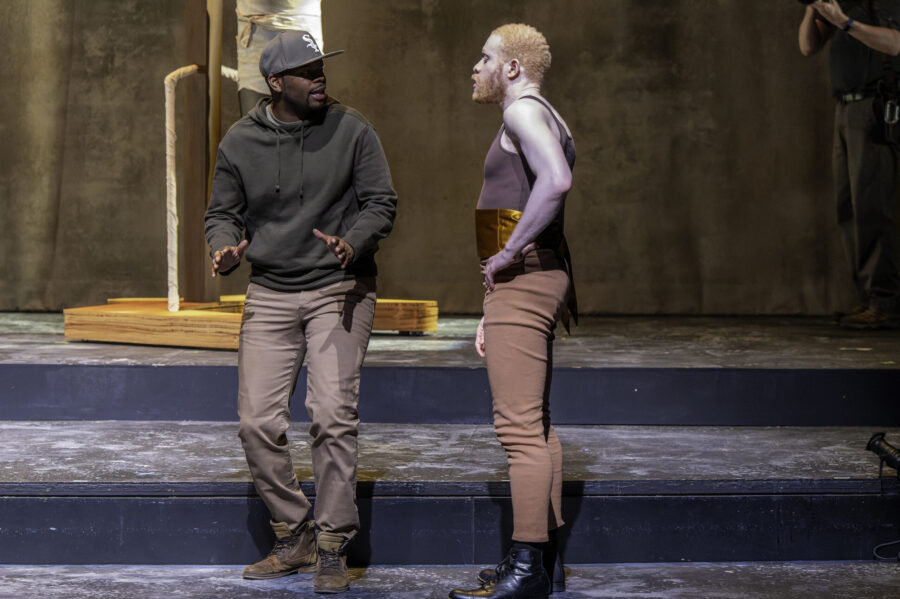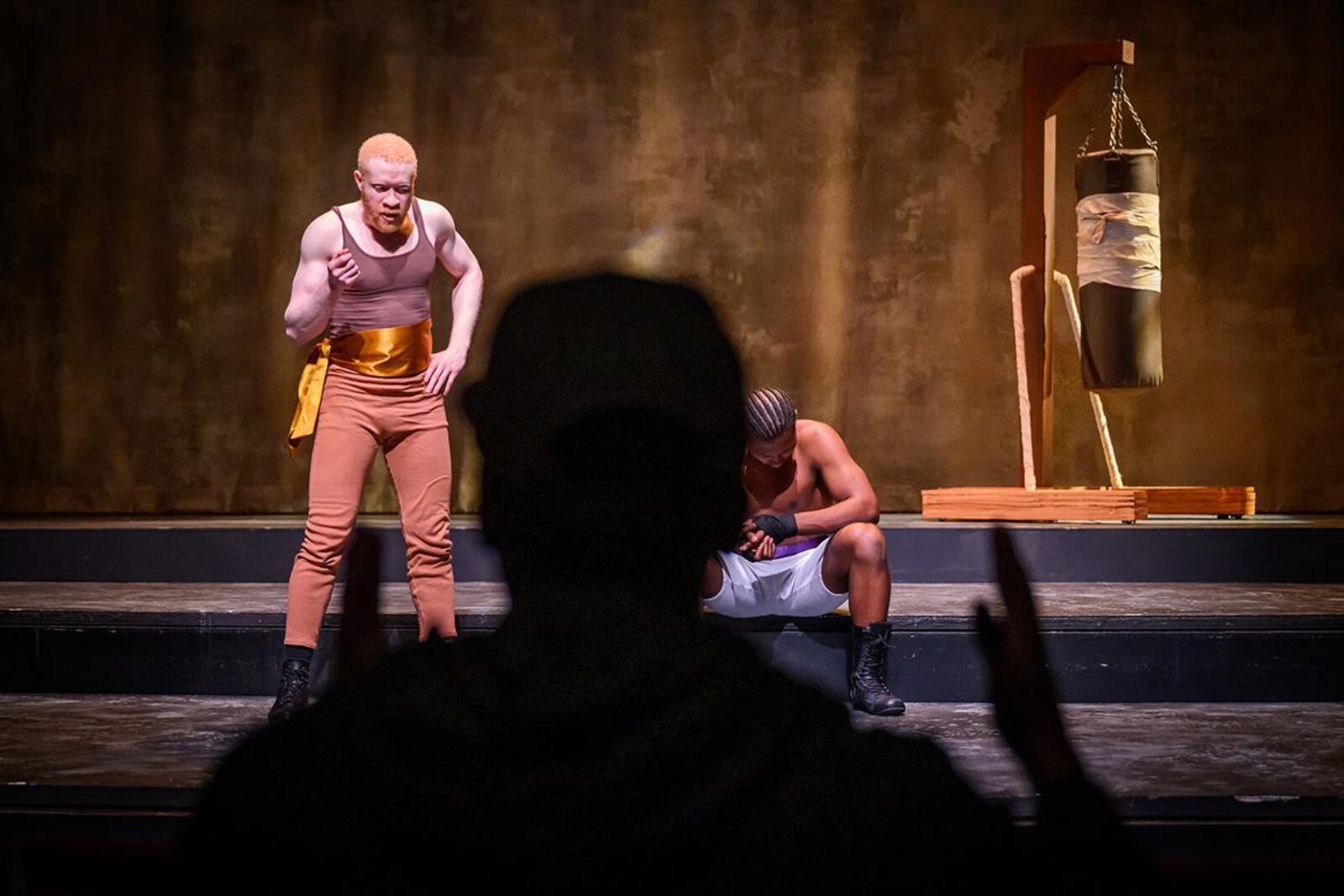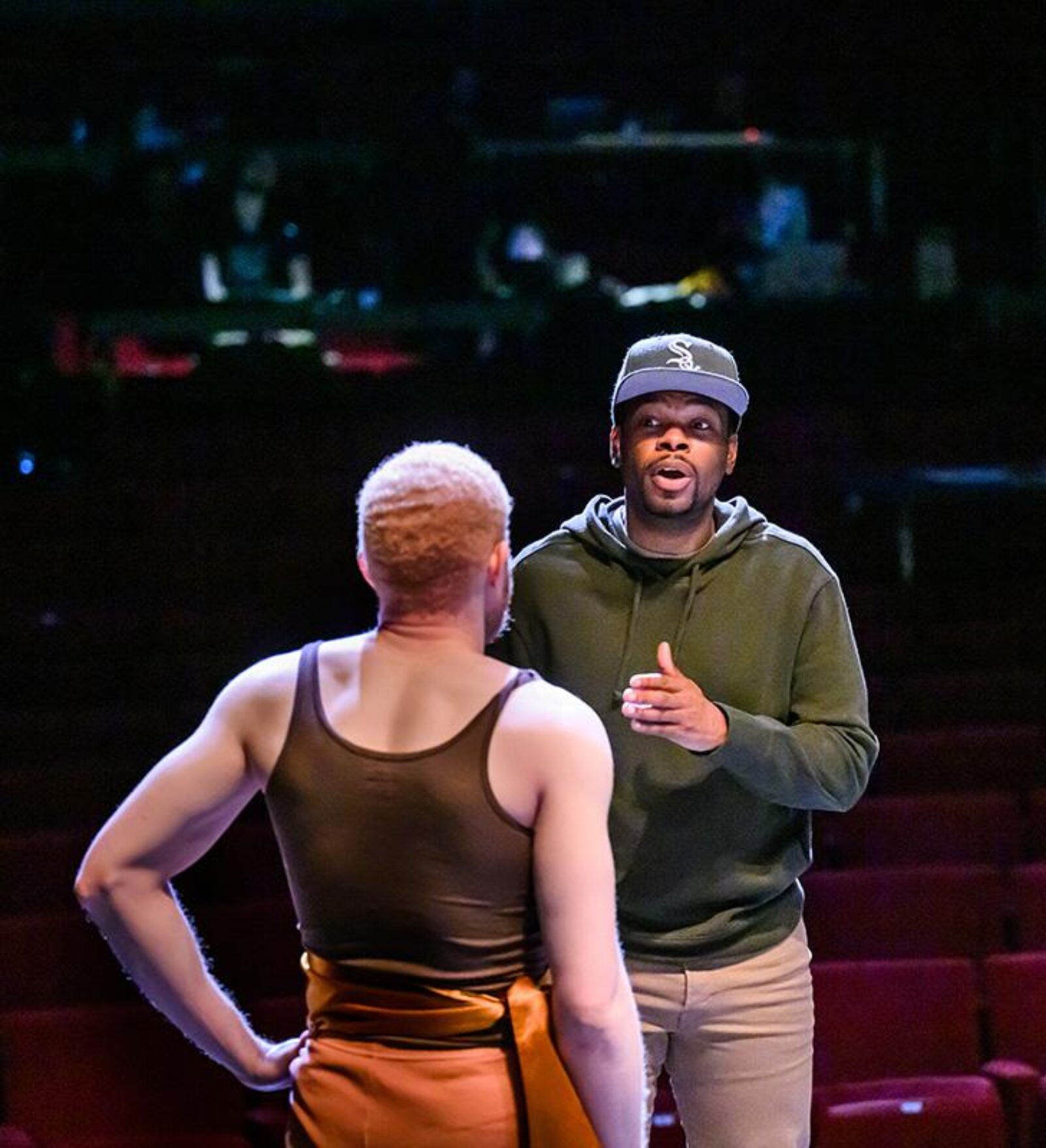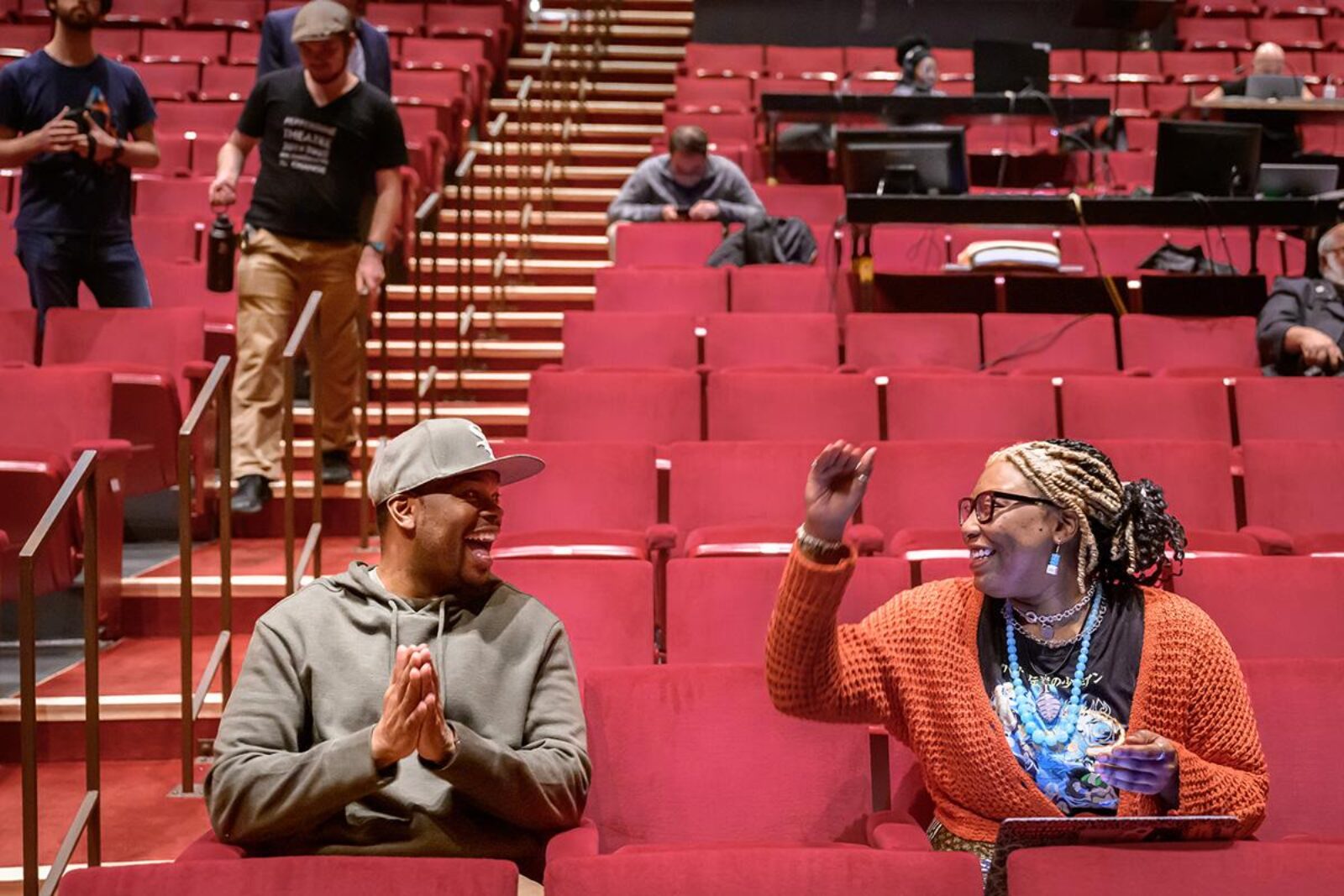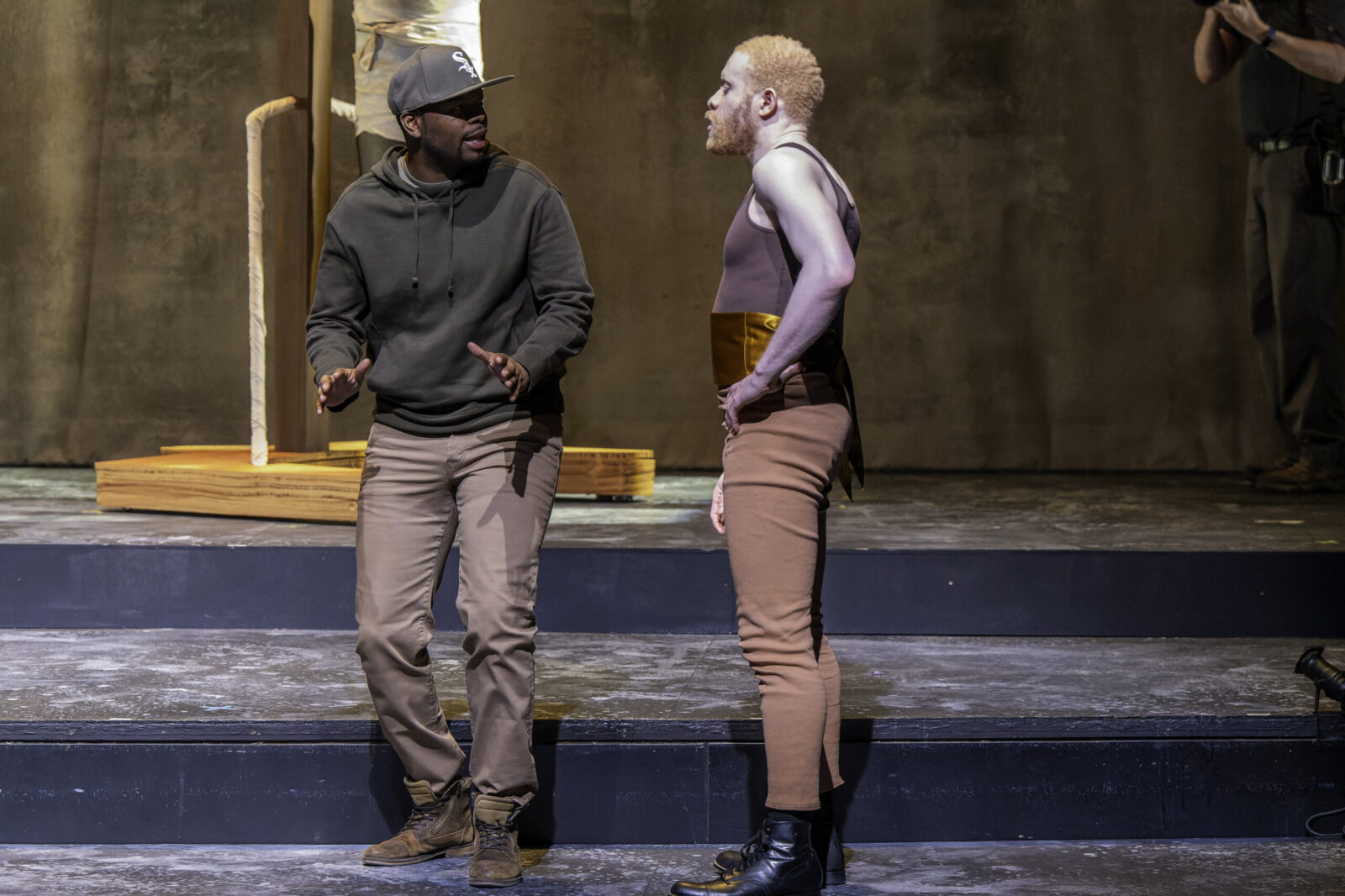 The Royale