moonArk 1
By Tracy Crane and Amy Karagiannakis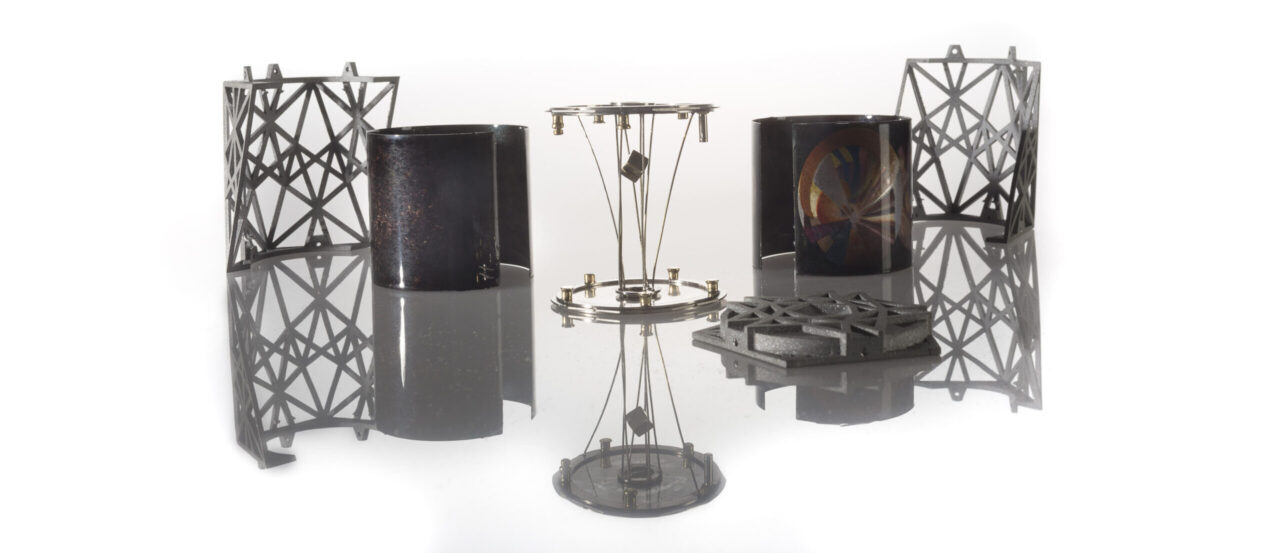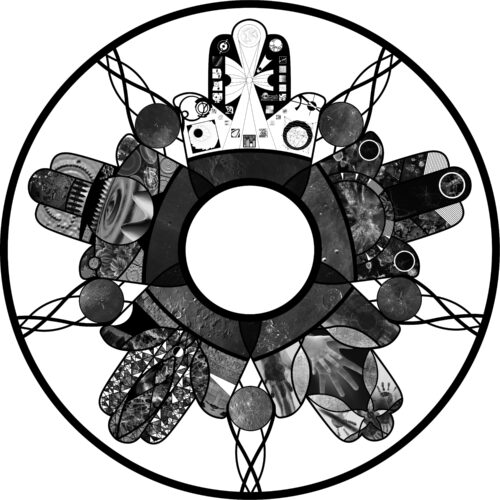 MoonArk 2
When Astrobotic's Peregrine lunar lander launches from Cape Canaveral on its way to the moon, the payload will include the MoonArk, a 10-ounce time capsule that was designed by Illinois alumni to last on the surface of the moon for thousands of years.
At only eight inches high and two inches in diameter, the metal MoonArk sculpture has four stacked chambers packed with hundreds of images, poems, music, mechanisms, earthly samples, and nano-objects, including gold nano-sized rods fabricated in the lab of Illinois alumna Catherine J. Murphy (BS '86 Chemistry), Larry R. Faulkner Endowed Chair and head of the Department of Chemistry.
The MoonArk project has been led by a team of Carnegie Mellon University (CMU) faculty members that include FAA alums Mark Baskinger (MFA '01 Industrial Design) and Matt Zywica (BFA '02 Industrial Design), as well as another FAA alum Mark Rooker (BFA '92 Graphic Design, MFA '99 Metals, MFA '00 Graphic Design) who is a faculty member at James Madison University.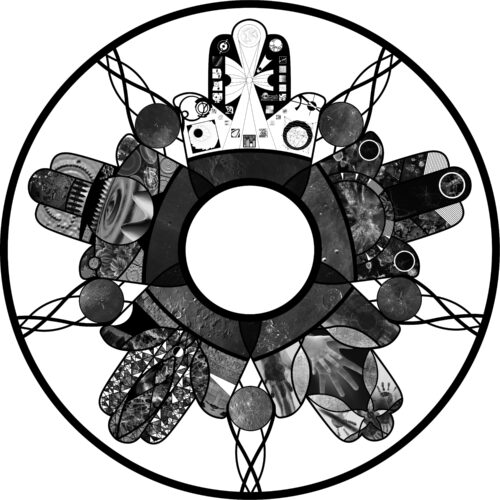 MoonArk 3
Mark Baskinger has worked as director on the project for more than 10 years along with fellow CMU faculty and students and a host of international collaborators, involving more than 20 international companies and universities, and 60 team members.
Baskinger said, the sum of their "work embodied in 10 ounces of material represents an immense effort from distributed teams, individual artists and designers, students, scholars, researchers, scientists, technologists, explorers, curators, photographers, educators, musicians, and interesting people doing really interesting things."
After successfully passing space-readiness vibration, electrical, thermal, and vacuum testing, the MoonArk has been installed onto the lander deck and will soon be delivered to Cape Canaveral. The Peregrine lunar lander was designed and built by Astrobotic, a Pittsburgh company and Carnegie Mellon University spinoff partnering with NASA. Peregrine will also be flying payload for NASA and more than a dozen other projects from various groups, including the first lunar rover, Iris.
In 2008, Professor Lowry Burgess initiated the Moon Arts Group at CMU which conceived of many artistic expressions for and on the moon. The MoonArk proved the most viable, yet most challenging concept to pursue. With Astrobotic's buy-in and support, the project commenced in 2009 in the Frank-Ratchye STUDIO for Creative Inquiry at CMU. With the cost of payload aboard the Peregrine at $1.2 million per kilogram, Baskinger and team quickly realized their work would have to be nearly weightless.
Mark Rooker (BFA '92 Graphic Design, MFA '99 Metals, MFA '00 Graphic Design) fabricated most of the metal work inside the MoonArk. Baskinger and Rooker were graduate students together at the University of Illinois School of Art and Design. Baskinger recruited Rooker to the project knowing that they needed a sculptor who could work precisely and skillfully with tiny, detailed pieces of metal. Rooker, professor and head of the James Madison University (JMU) metals program, jumped at the chance to be part of the MoonArk team. "We have launched thousands of things into space, and without exception, they are dull, ugly, hyper-functional things," Rooker shared in a JMU article. "They speak well of our desire for information and communication, but they do not capture our aspirations or the complexity of our cultures. The MoonArk is an attempt to place a richly detailed snapshot of humanity in a place where we are only beginning to be able to reach."

Moon Ark 4
A pentagonal structure with four independent but interrelated exoskeletal chambers – Earth, Metasphere, Moon, and Ether – the MoonArk contains elements representing the Arts, Humanities, Sciences, and Technologies. The chambers encompass the most advanced state-of-the-art material and fabrication practices – from the nano- and micro- scales, to the infinite scales including ever ongoing deep space radio-wave transmissions broadcast in 2016 in advance of the MoonArk's 2023 journey.
"It's a cutting-edge object in so many ways, like bleeding-edge technology," FAA alum Matt Zywica (BFA '02 Industrial Design) shared with CNN. "It involved 3D printing and the machining of wafer-thin sapphire disks that really pushed our capacity."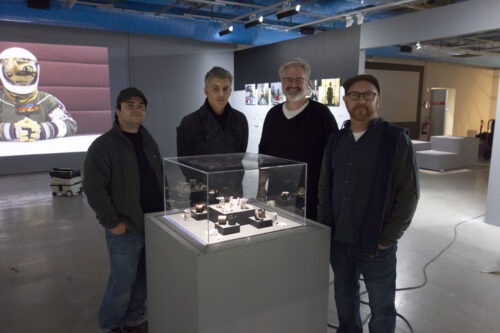 MoonArk 5
Earlier this year, NASA announced the landing site for Peregrine near Ocean of Storms on the western part of the moon's near side. Peregrine will be powered to the moon by United Launch Alliance's Vulcan Centaur rocket.
An identical MoonArk, which has traveled the world for display at exhibitions, festivals, and presentations, will remain on Earth. In April 2022, the twin MoonArk was accessioned into the permanent collection of the Smithsonian National Air and Space Museum.