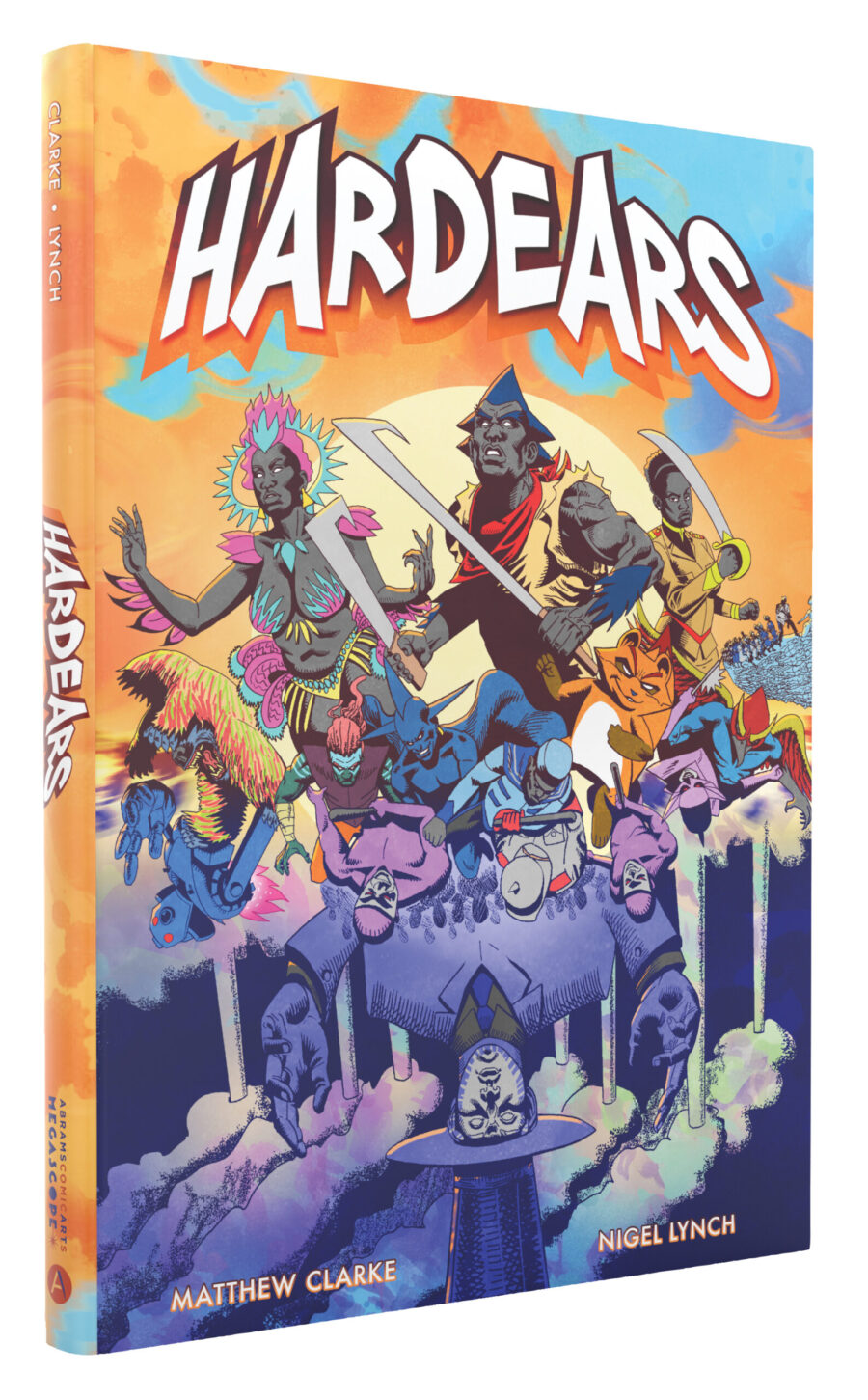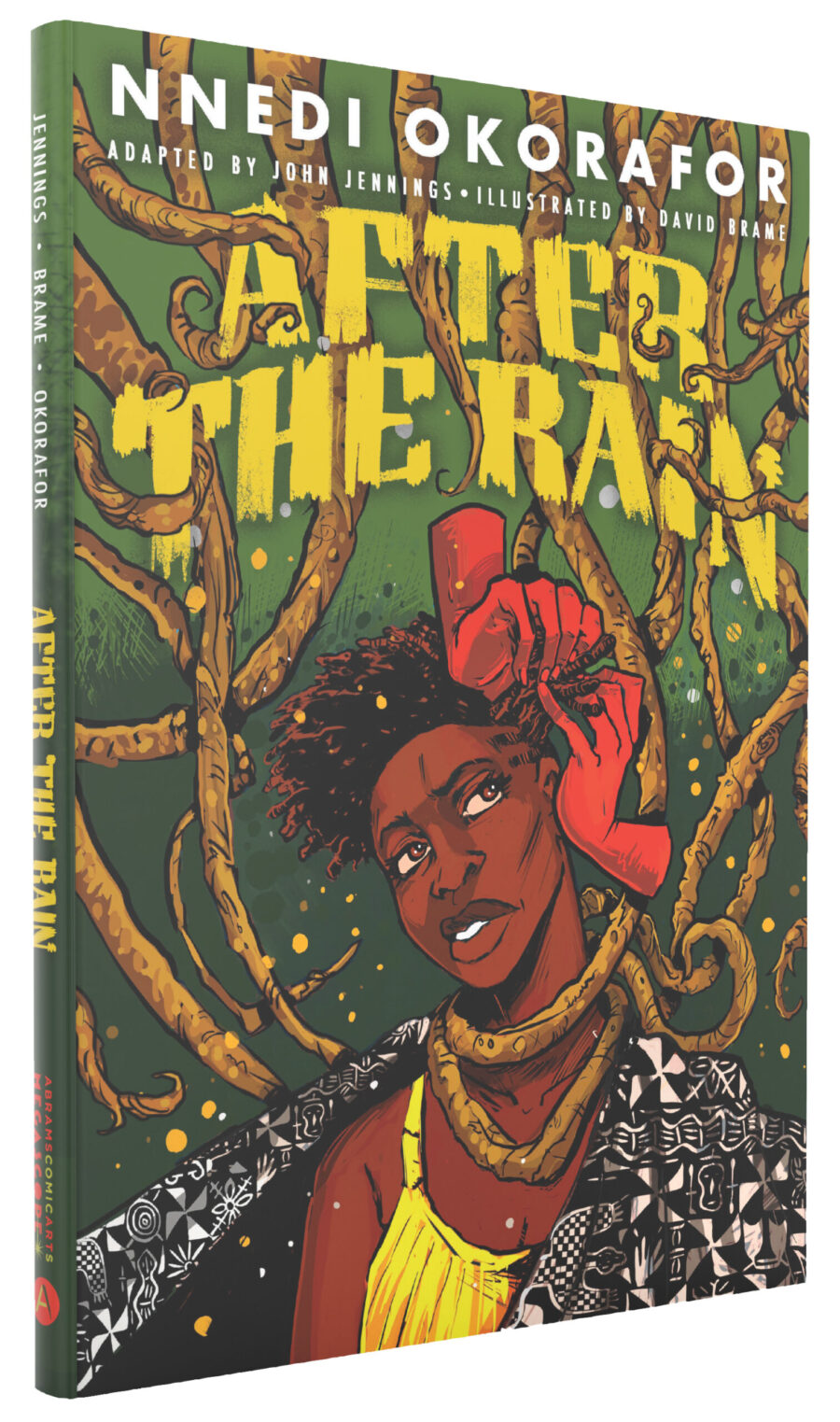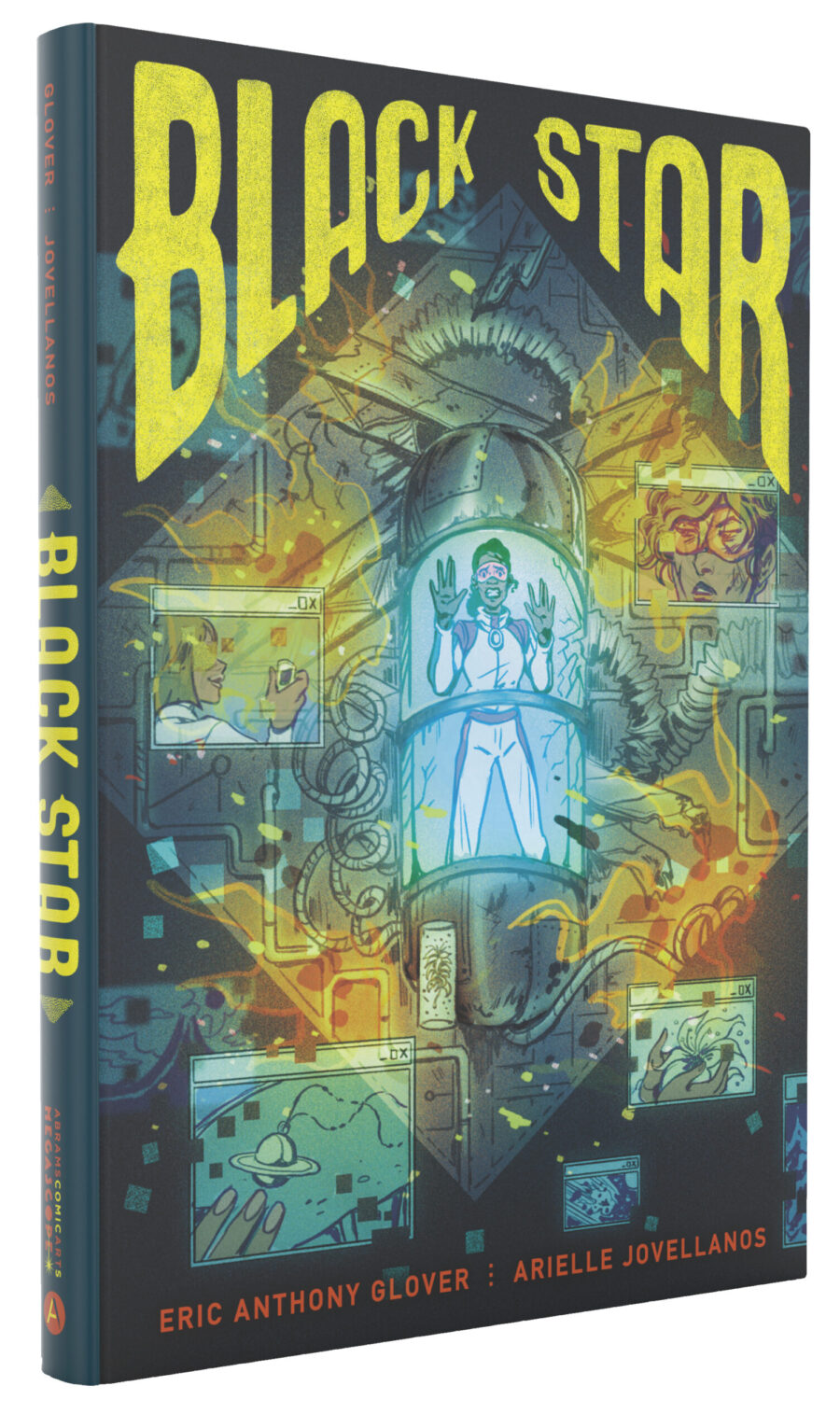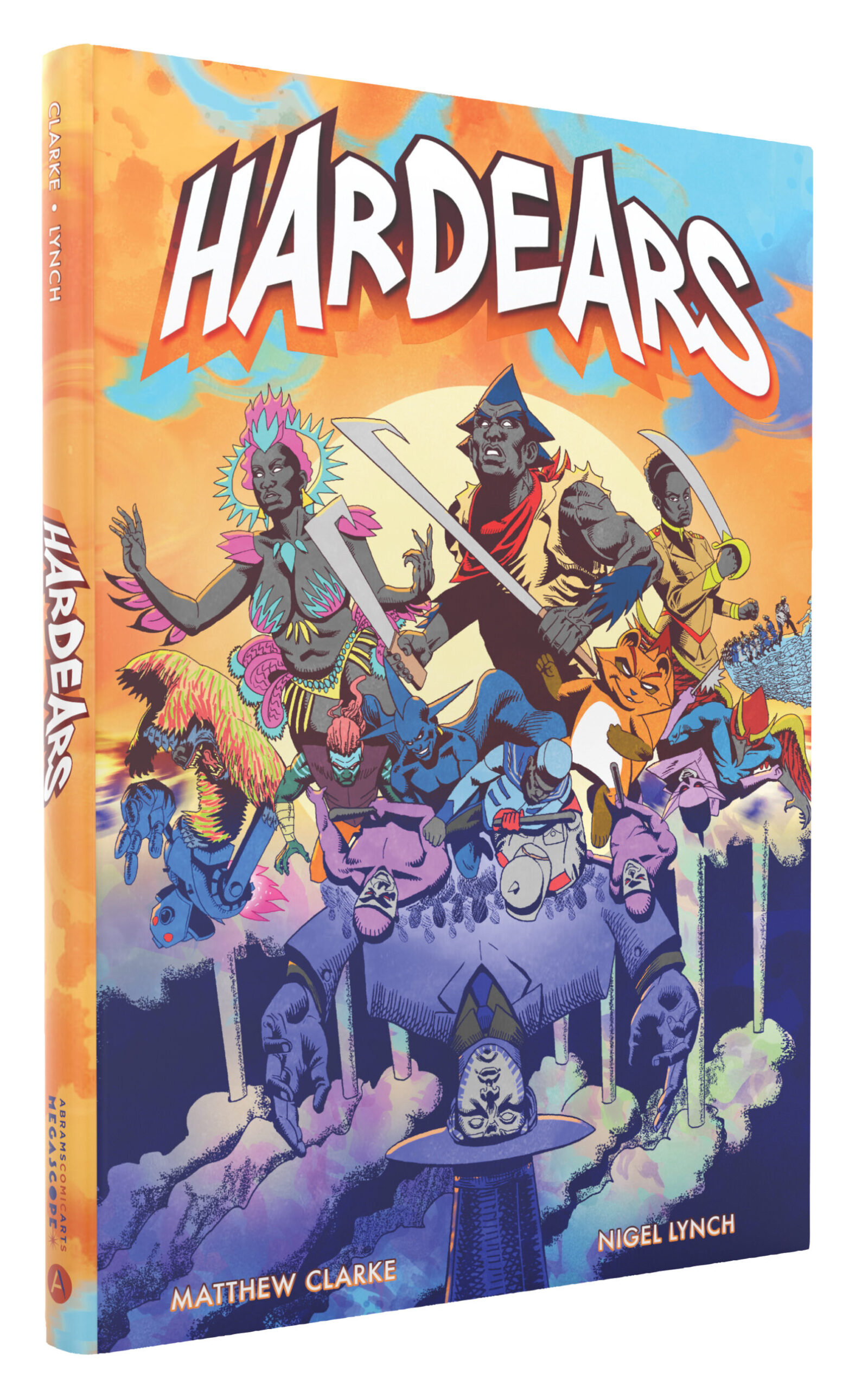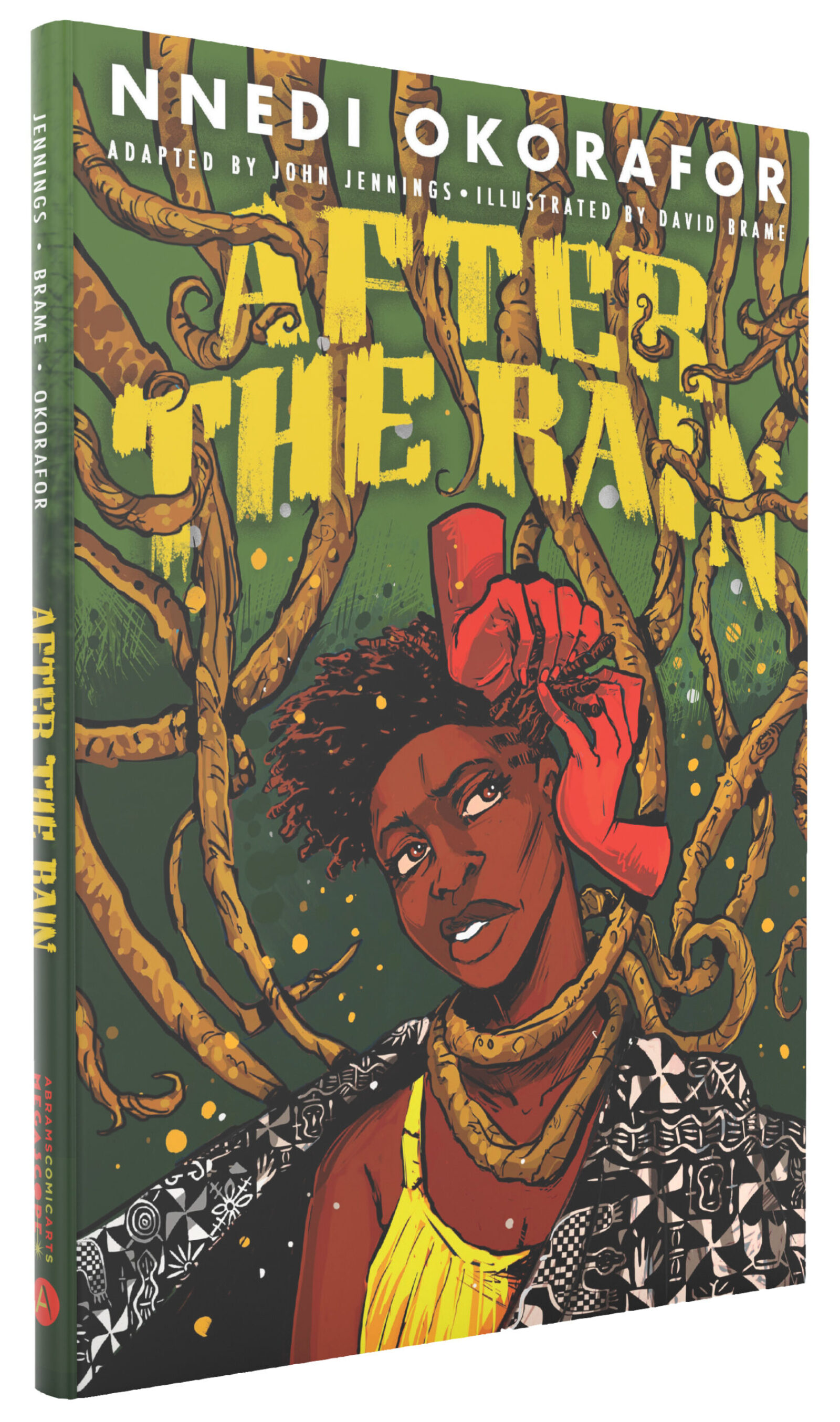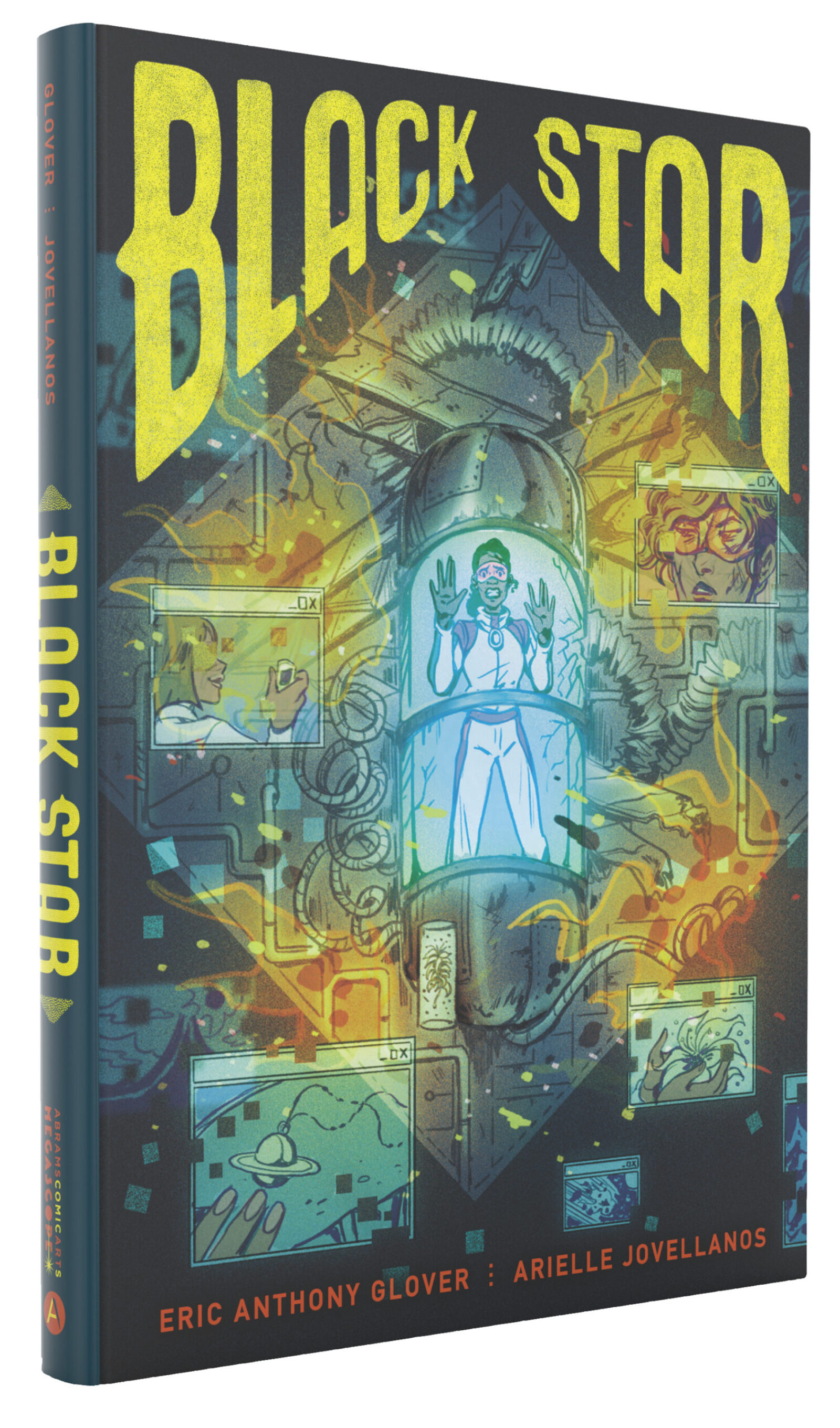 Books
Megascope Graphic Novels
By Amy Karagiannakis
Megascope made its dynamic debut in the graphic novel world this year with the release of four new books ranging in genre from science fiction and horror to history and fantasy. Curated by University of Illinois alumnus John Jennings (MA '95, MFA '98), this new line of graphic novels is "dedicated to showcasing speculative and nonfiction works by and about people of color." Megascope, while rooted in the genre of Afrofuturism, is releasing graphic novel adaptations of African and Caribbean folklore, crime fiction, horror stories, and more recently, historical fiction.
One hundred years after the Tulsa Race Massacre, Jennings memorialized the prosperous Black community of Greenwood, Oklahoma, with the release of Across the Tracks. Illustrated by Stacey Robinson, assistant professor of graphic design at the University of Illinois, Across the Tracks gives readers a unique perspective into the rise, fall, and rebirth of Black Wall Street. The Tulsa Race Massacre of 1921 has only recently gained public attention, despite the fact that a century has passed since a mob of armed white men descended on this affluent Black community in a deadly two-day assault. "The idea was to create something that was accessible for a younger audience. We wanted to celebrate the Greenwood district of Tulsa. We wanted to focus on the fact that the Tulsa race massacre did not end the Greenwood district. The people of Greenwood were superhuman. They rebuilt almost immediately the next year," Jennings shared in an interview with Publishers Weekly.
John Jennings is a critically acclaimed comic artist and co-creator of the #1 New York Times bestseller Kindred, a graphical novel adaptation of Octavia Butler's original 1979 novel. Now considered a pioneer of Afrofuturism, Butler's Parable of the Sower was also adapted as a graphic novel by Damian Duffy and John Jennings. The name of Jennings's new graphic novel line, Megascope, is derived from a recently found unpublished short story by W.E.B. Dubois called "The Princess Steel." In this piece of speculative fiction, a Black sociologist invents a device called a megascope that allows its viewers to see across time and space into alternate realities, ultimately a critique on capitalism and the U.S. steel industry. "The fact that megascope as a concept was discovered in one of the greatest scholar's papers just sitting there for us to discover, I think was just indicative of the type of stories we want to do," Jennings said in a March broadcast of Boston's NPR program Here & Now.
Everyone who participates in our society deserves to see themselves and their culture reflected back to them in the media with which they interact. Storytelling is an empathy technology, and it gives us a space to share and explore everyone's humanity. We also want to help develop new stories from new voices that speak to the imagination and wonder of fantastic, shared narratives for all to learn from and enjoy.
John Jennings (MA, Graphic Design '95; and MFA, Art Education '98)
After the Rain
After the Rain, the inaugural Megascope comic published in January, is a graphic novel adaptation of alumna Nnedi Okorafor's (BA '97 LAS) short story "On the Road." The original story, a work of "Africanfuturism," is deeply rooted in Nigerian culture and history. The graphic adaptation is teeming with haunting imagery and an unnerving attention to detail that brings new life to this horror story. Other new releases from Jennings's Megascope include Hardears, an Afro-Caribbean fantasy adventure, and Black Star, a story set in the future about an interstellar mission gone awry. Megascope, part of Abrams ComicArts, intends to continue releasing four to six graphic novels each year.