part 1
By Amy Karagiannakis
The impact of Japan House founder Shozo Sato and his work with the College of Fine and Applied Arts and in the Champaign-Urbana community is powerful and far-reaching. Sato originally came to the University of Illinois in 1964 as a visiting artist invited by Department of Dance Head Margaret Erlanger. He remained on campus, becoming a professor in the School of Art and Design, and founded the Japanese Arts and Culture Program at Illinois in 1968. A master of the Japanese tea ceremony ikebana and black ink painting, Professor Emeritus Shozo Sato has touched the lives of many Illinois alumni and friends over his more than 50 years of teaching. Perhaps his most significant contribution to our college, the Illinois campus, and the community is Japan House, which he founded in 1975 when he converted a university-owned Victorian house into a Midwestern hub for Japanese arts and culture. 
part 2
This past spring, Krannert Art Museum (KAM) opened The Ink Wash Paintings of Shozo Sato. Growing up in Japan during World War II equipped Sato with formative experiences that provided the inspiration for his life's work of bringing cultures together through art. The rarely exhibited ink wash paintings at KAM celebrate Sato's enduring and thoughtful engagement with vistas of the American Southwest, American West, and childhood memories of Osaka and Hiroshima during World War II. 
part 3
Shozo Sato described his favorite piece in the exhibition Fury of the Pacific, "When I painted Fury, I was living directly by the ocean in Northern California. My front yard was practically a beach, and when a furious storm arose one day, I was awestruck by the might and apparent anger of that sea. I quickly ran out into the strong rain and wind, observing the movements of the waves, memorized them, held their energy and movement in my mind long enough to make it to my studio, where, inspired by the powerful ire of the ocean, rather than a brush, I used the splashing of black sumi ink and water to create the composition. I also used an extremely unorthodox and modern tool to record the movement of that churning sea: a hair dryer. The ink and water would dry quickly, and if I wanted to control the composition, I had to have ink and water moving with one hand and the hair dryer in the other to solidify my imagery before it ran the wrong way." He added, "Fury of the Pacific refers to WWII, which took place in the Pacific Ocean. Though the Chinese ideograms for the Pacific Ocean (太平洋, taiheiyō) mean "great, peaceful ocean," in this piece, we are observing the tumultuous history of the Pacific: peace to war, war to peace, and so on." 
part 3
From the early twentieth century, the United States has been home to artists interested in Nihonga: paintings made in accordance with traditional Japanese conventions, materials, and techniques. Early U.S. practitioners and advocates include Taikan Yokoyama and Tenshin Okakura, who visited Boston from Japan around 1904, and Chiura Obata, who arrived in San Francisco in 1903. Born in 1933, Shozo Sato belongs to a later generation of sumi-e or ink wash artists. 
Generations of students know Shozo Sato as Sensei, and to this day, he teaches and inspires through classes and workshops at Japan House. This year marks the 25th anniversary of the current Japan House structure that was dedicated under the direction of Kimiko Gunji in 1998. Since then, they have welcomed over 100,000 guests. Due to the growth of interest and recognition of Japan House as a valued cultural organization for the community and campus, the need for expansion became apparent. Generous gifts from Shozo and Alice Sato; Sato's brother-in-law Dr. George Ogura; alumnus and student of Sensei Sato, Nick Offerman; and many other friends of Japan House have provided the base funding for the construction of the Ogura-Sato Japan House Annex. With this initial funding secured, Japan House has embarked on Phase II of the fundraising efforts that will enable the college to finish the annex as it was envisioned from the outset and prior to the delays and rising costs of construction that were incurred as a result of the pandemic. This 6200-square foot annex will house a permanent classroom, offices, a commercial kitchen, a fully accessible tearoom, and much needed storage.  
part 4
Please consider supporting the history of Japan House and the promise it holds for generations to come by making a gift to the Ogura-Sato Annex Fund at go.illinois.edu/annex. If you would like to support this project on a larger scale, please contact Senior Director of Advancement Brenda Nardi.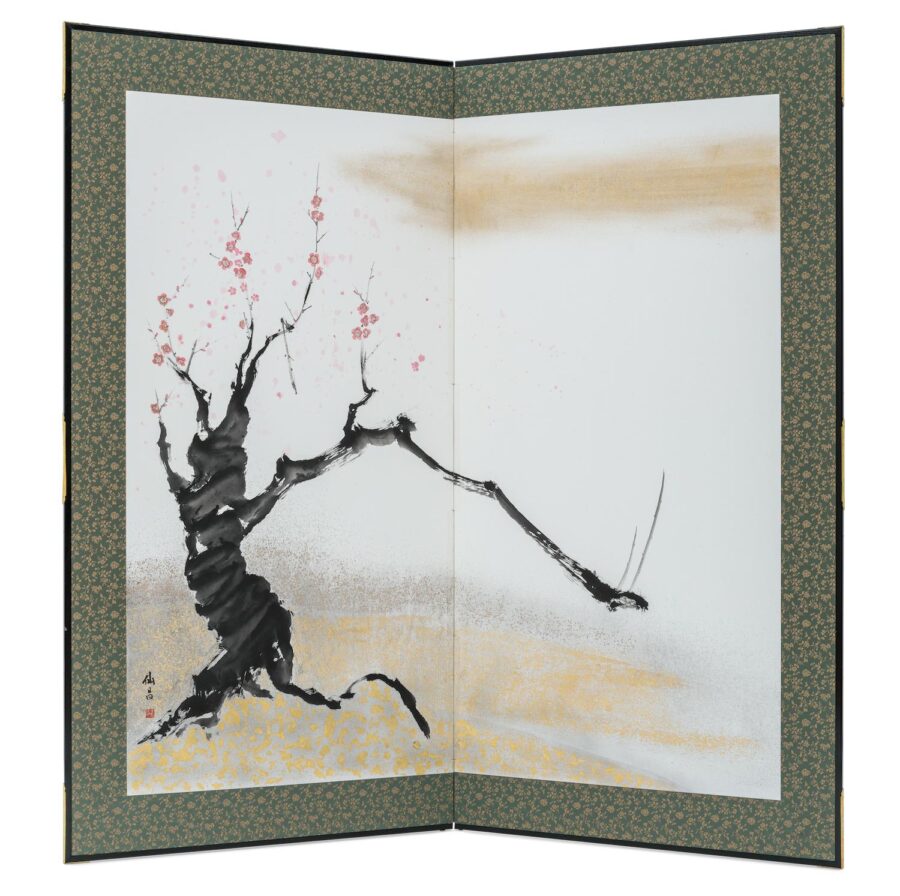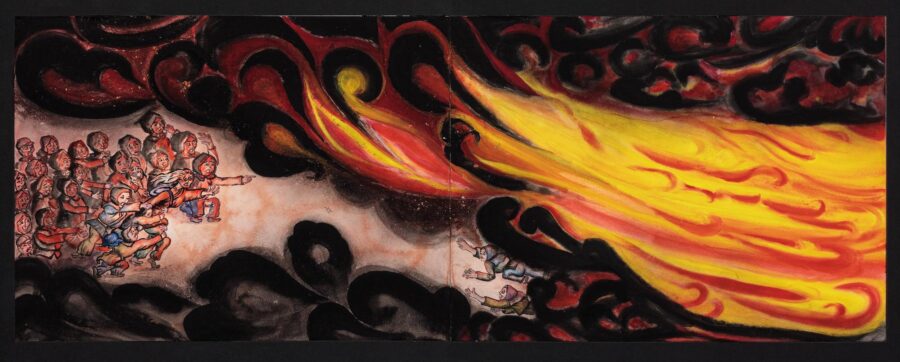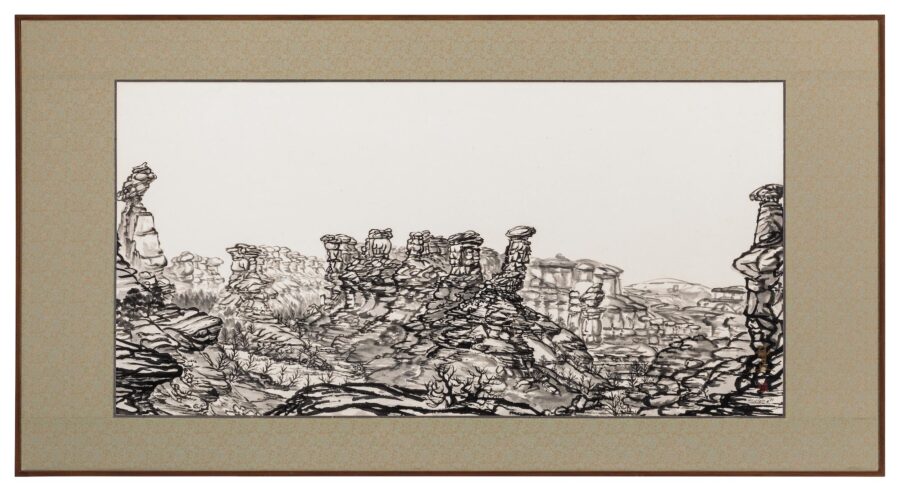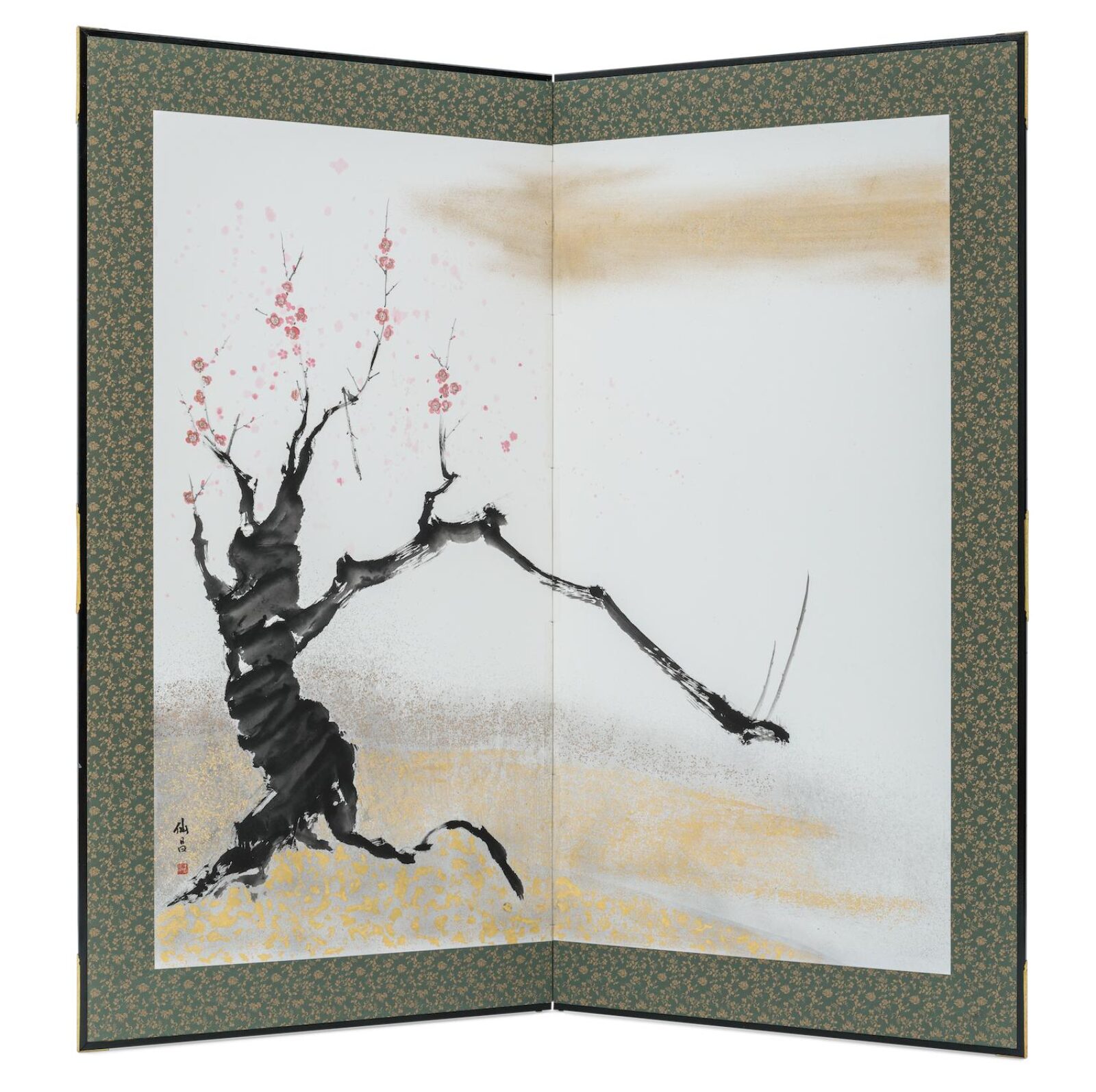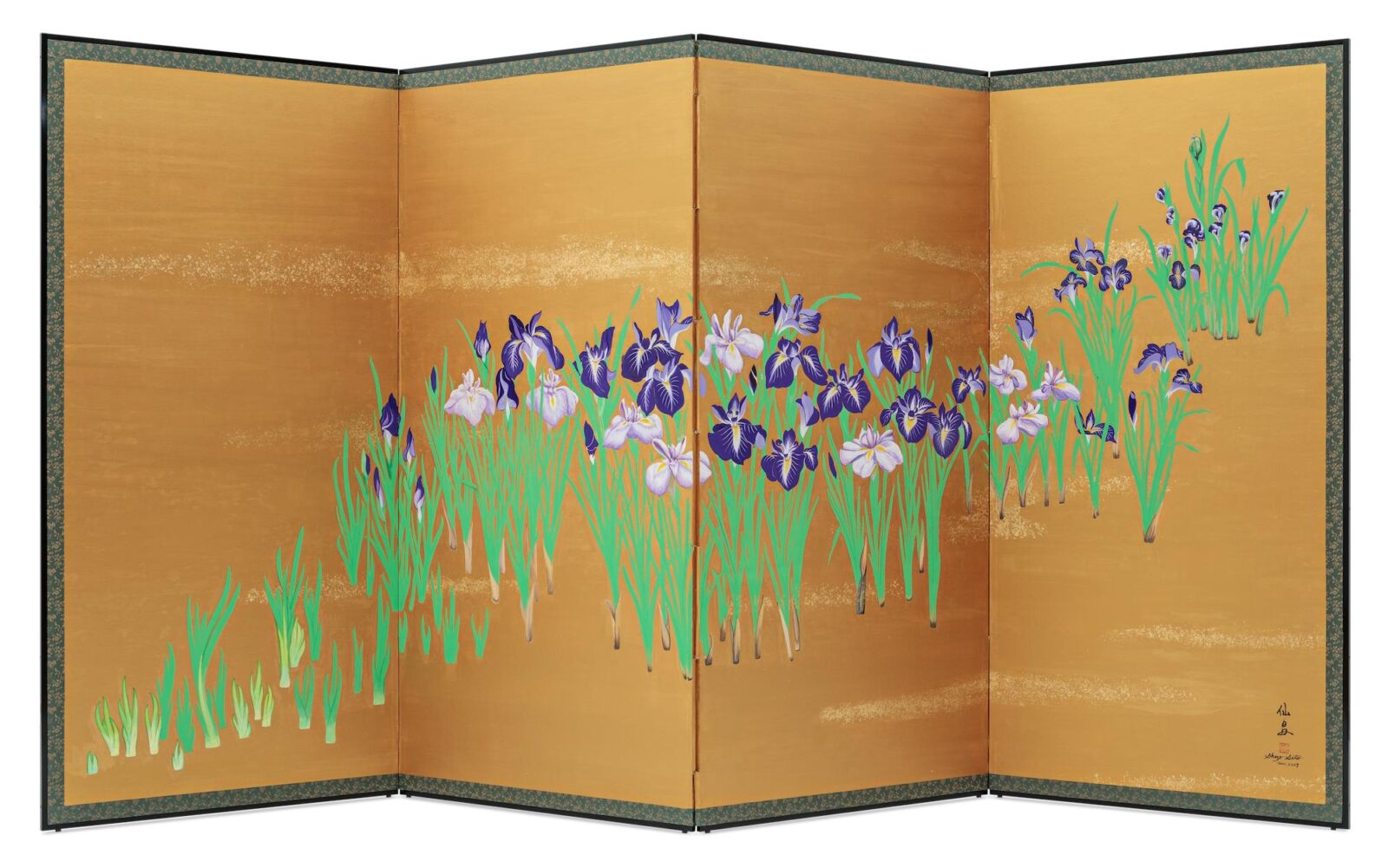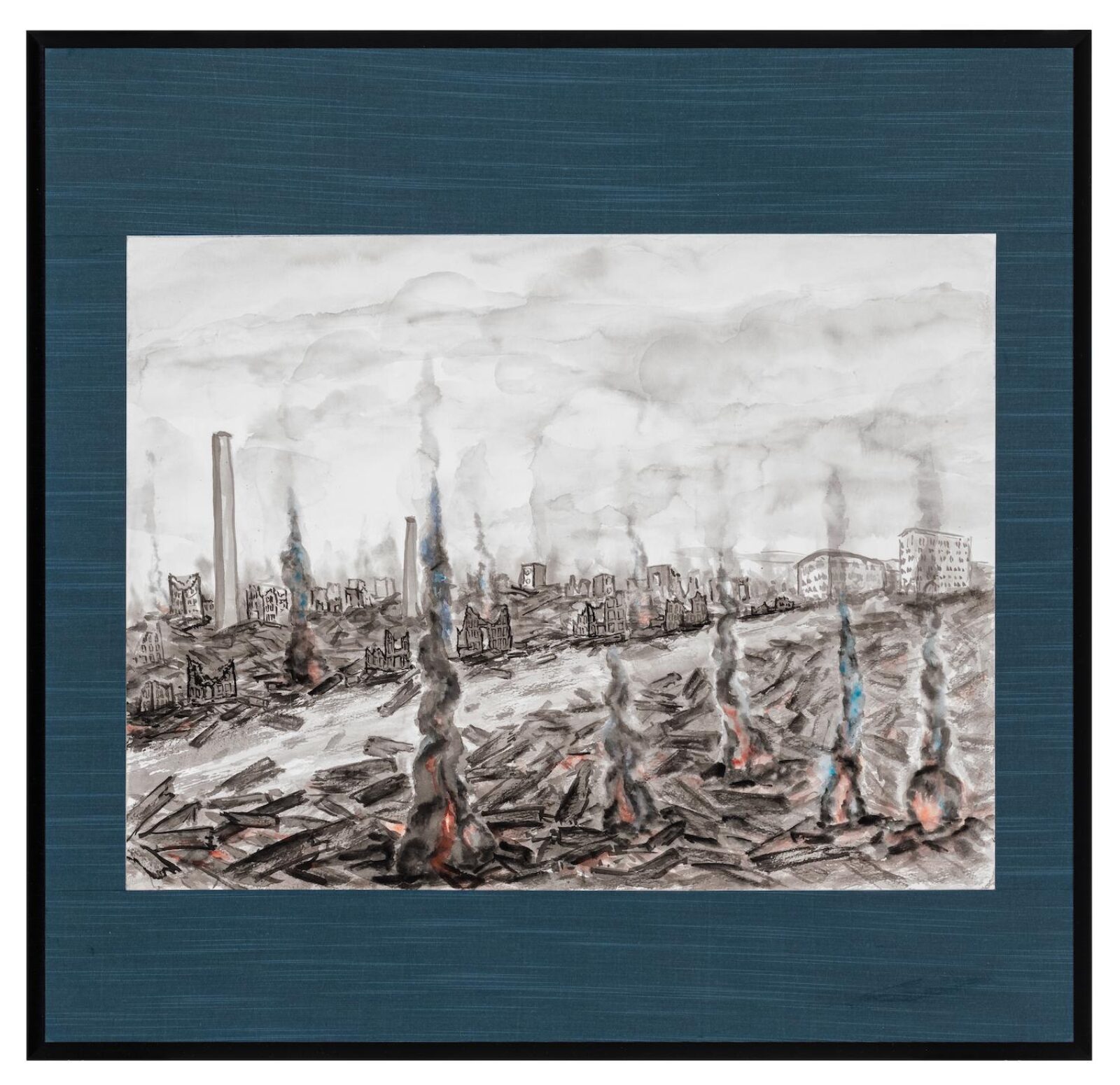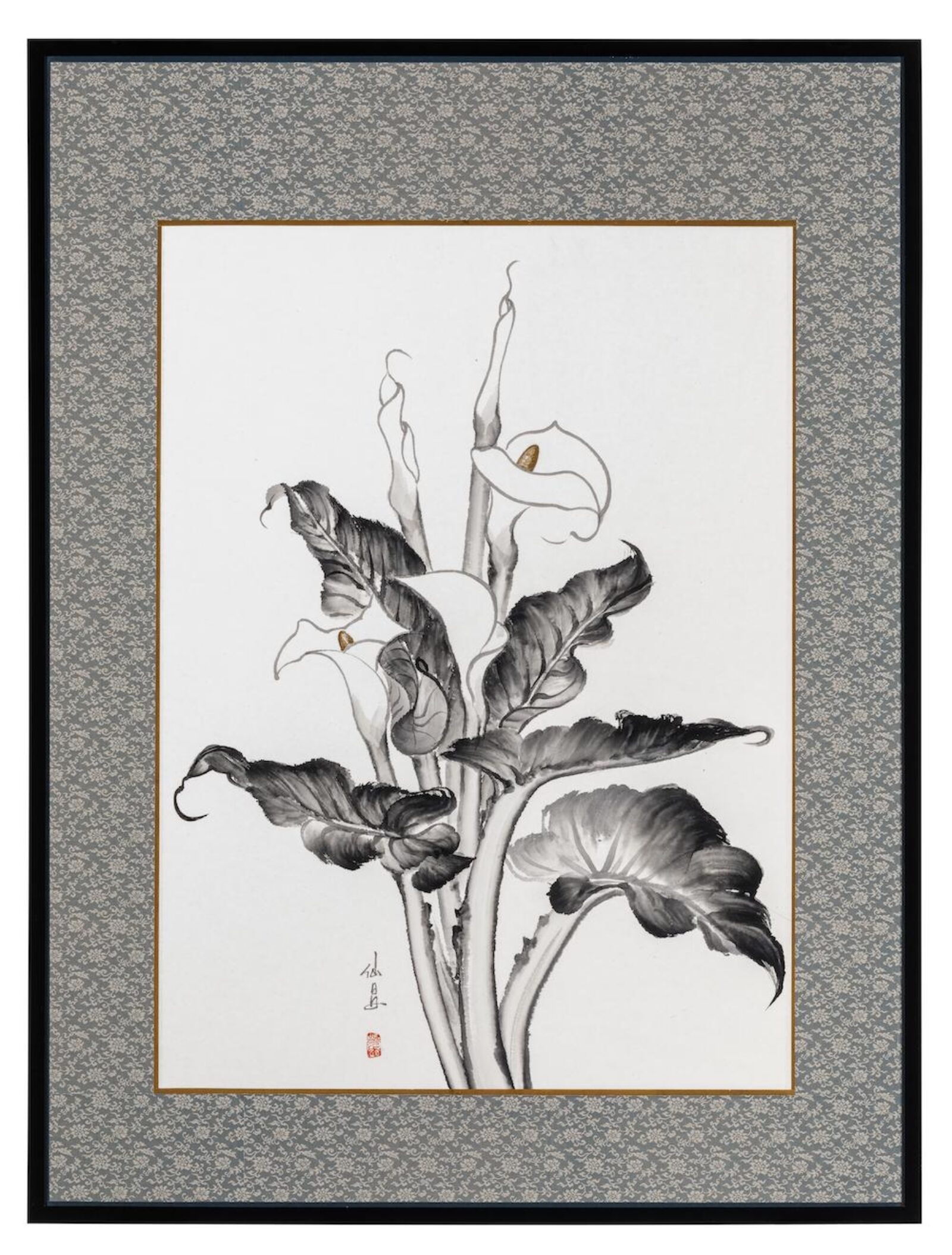 Shozo Sato
The Ink Wash Paintings of Shozo Sato is on view in the Contemporary Gallery of Krannert Art Museum through December 16, 2023.