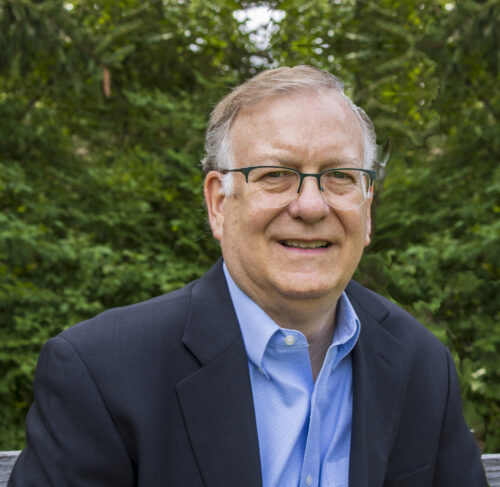 Prominent Chicago Area Landscape Architect and Illinois Alum Establishes New Scholarship
By Amy Karagiannakis
The Department of Landscape Architecture at University of Illinois was pleased to announce the establishment of the new James Martin Family Scholarship in Landscape Architecture last spring during their annual Sasaki Day celebrations. Alumnus and longtime friend and donor of the department Jim Martin hopes the scholarship will benefit students who have a strong interest and passion for the field of landscape design. Martin graduated from Illinois in 1972 and is celebrating 50 years in the landscape architecture profession this year. Through his company, James Martin Associates, Inc., he has supported over 50 scholarships for landscape students, community members, and family members of his employees since he founded the Chicagoland company in 1977. Martin previously established the Terry Harkness Plants in Design Endowed Fund in honor of his lifelong friend, favorite professor, and mentor. The Harkness Fund supports an annual lecture series.
When asked about his recent gift, Martin shared, "Landscape architecture is not well known as a profession. Making scholarships available creates more awareness of what landscape architecture is. We need more professionals in the field. Landscape architects are involved in city planning, urban development, and environmental restoration, and, hopefully, this scholarship will help communicate how important this profession is."
Jim Martin understands the financial burdens associated with attending college. He worked in landscaping in high school and during college to pay for his University of Illinois education. He also received funding for his education through a U of I work-study scholarship program where he worked in food service, at the library, and then as a teaching assistant for Professor Walter Keith. His plant knowledge from his landscaping work experience allowed Martin to lead the plant identification tests and scoring. Having a strong appreciation for plant material in design, Martin indicated that he would like these new scholarships to be based upon a planting design project competition to be awarded at the department's annual Sasaki Day activities held in May.
Thrilled by the new scholarship, Professor David L. Hays, Brenton H. and Jean B. Wadsworth Head of the Department of Landscape Architecture, remarked, "A gift of this scope and scale represents extraordinary commitment and generosity. In Jim's case, it also reflects a vision deeply rooted in academic, professional, and life experience. Jim has been a remarkable partner to our department and university over many years. The new James P. Martin Family Scholarship and the earlier Terry Harkness Plants in Design Endowed Fund will have defining impact in perpetuity. In structuring new opportunities, they will support students directly while helping to advance departmental priorities—specifically, by furthering attention to plants and planting design within our curricula and programming. We are immensely grateful to Jim for this phenomenal, ongoing support."
The first James Martin Family Scholarship was awarded on Sasaki Day on May 4, 2022, and Martin attended and served as a judge and presenter. That same day, Terry Harkness and Jim Martin were presented as joint recipients of the 2022 Alumni Medal. This award is bestowed annually on alumni whose lifetime achievements and contributions to the profession have had a unique and lasting impact on the welfare of the public, the environment, and the department. Martin reflected on his long and successful career in landscape architecture, "As a landscape architect, you develop a keen understanding, awareness, and appreciation of our natural systems. I'm grateful for what this profession has provided me and my family. Providing scholarships is one way to give back and pay it forward." If you'd like to learn more about how you can support the James Martin Family Scholarship or other giving initiatives related to Landscape Architecture at Illinois, please contact Jon Salvani.