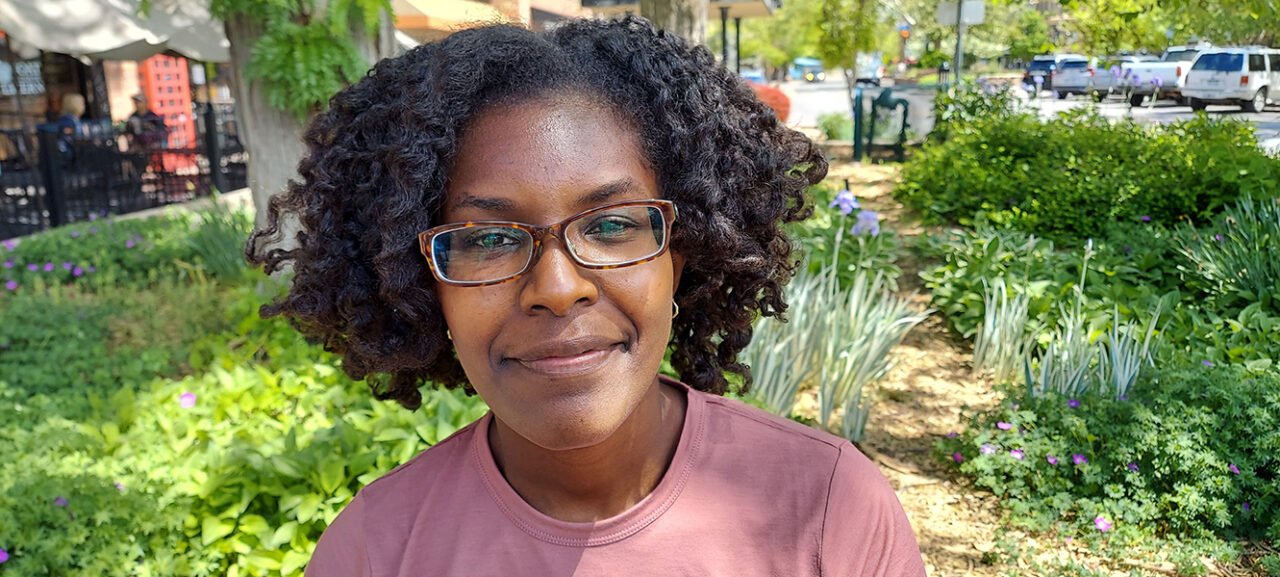 Meet Alumna, Professional Landscape Architect, and Assistant Professor Kelley Lemon
Kelley Lemon was initially drawn to landscape architecture through her interest in the College of Fine and Applied Arts at the University of Illinois, but it wasn't until she watched The Social Life of Small Urban Spaces by William Whyte in LA 101 that she realized that she had chosen the right program and career path. That film and an eponymous book by Whyte, published in 1980, launched a transformation in the planning and study of public spaces. For Lemon, the film and LA 101 marked her entry into landscape architecture as she was intrigued with how everyday spaces can be created through that design field and in turn influence human behavior.
The Department of Landscape Architecture is pleased to welcome Kelley Lemon back to campus as a new tenure-track assistant professor. As a new faculty member, Lemon's research and teaching will address ecological/sustainable design, health and wellbeing, action research, and design technologies, with special focus on landscapes of the underserved.
Lemon graduated with a Bachelor of Landscape Architecture (BLA) degree from the University of Illinois in 2002. She then earned a Master of Architecture (MArch) degree from the University of California, Berkeley, in 2007. As a designer, Lemon has 16 years of distinguished professional experience in leading interdisciplinary firms, including Hood Design, NBBJ, and Ratcliff. In those contexts, she has completed projects ranging in scope and scale from sustainable site/landscape design for the new Student Activity Center at the University of Texas, Austin; to conceptual design for a 500-bed hospital and campus in Kuwait; to landscape planning for food production at the Village Bottoms Community Farm in West Oakland, CA; to masterplan guidelines development in support of economic and environmental revitalization in the Hill district neighborhood of Pittsburgh, PA.
From 2013 until this spring, Lemon also held a Visiting Lecturer appointment in the Department of Landscape Architecture at UC Berkeley, where her courses focused on topographic form and design technology, studio design, and professional practice.
Looking towards the future of landscape architecture, Lemon believes that we have to make the profession and its work more accessible to everyone. All people, regardless of race, gender, religion, and socioeconomic status, share and interact with the landscape in some way or another. The built landscape should reflect that diversity. In a 2020 Q&A with the Landscape Architecture Foundation, Lemon shared, "Landscape is, in my opinion, a celebration of people and place. When landscape architecture is made accessible to everyone, it helps people realize they matter and have a role too. This, in turn, allows all of us to become stewards and protectors of our fragile environment. I can't imagine landscape architecture being more powerful than that."