ana valderama
By Amy Karagiannakis
Ana Valderrama (MLA '09) and her collaborators at Matéricos Periféricos received the 2022 Inclusion Award from the New York City Architecture Biennial. Their project Industrial District includes a series of practices and two buildings co–constructed with the communities in which they serve. The Inclusion Award (iN) was established by the NYC Architecture Biennial to celebrate architecture, interior design, and urban design professionals whose work promotes innovative sustainable design while supporting gender and racial equality around the world.   
Valderrama is a PhD student in the Department of Landscape Architecture and the founding director of Matéricos Periféricos, a civil organization for spatial and social justice based in Rosario, Argentina. She currently serves as professor and head of the Master of Landscape Architecture Program at the Universidad Nacional del Rosario (UNR) in Argentina. Valderrama has extensive experience in public and community-based architecture, landscape architecture, and urban planning. Her doctoral dissertation explores correlations between decolonial body-artefact assemblages and sociopolitical dynamics in the peripheries of Latin American cities.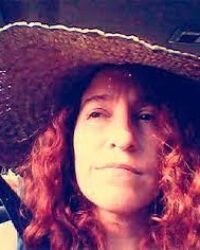 I expect to offer a critical history constructed from observing body-artefact assemblages as samplings that catalyze different kinds of resistances, dissidences, and insurgencies to the colonial-modernity project.
Ana Valderrama (MLA '09)
part 2
Founded in 2001, Matéricos Periféricos is made up of architects and students and focuses on contributing spatial equity in Latin American cities through participatory and socio-community managed architecture. Valderrama and her collaborators at Matéricos Periféricos have accumulated more that 40 awards for their work over the past twenty years including honorable mention from SCA-CPAU for the book Poéticas Colectivas; the Graham Foundation Grant for the book Design-Build Studios in Latin America: Teaching through a Social Agenda; and the XII BIAU Prize for "Inhabiting the margins."