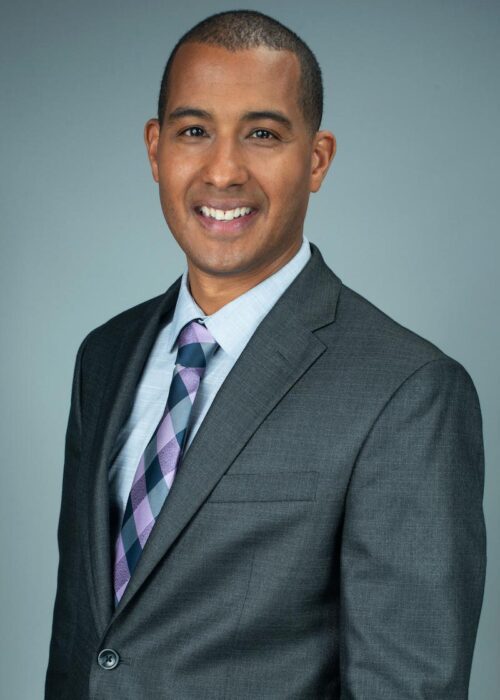 jamie
By Amy Karagiannakis
School of Music alumnus Jamie Hillman (MMus Choral Conducting '06) was appointed Associate Professor of Music, Director of Choral Studies, and Elmer Iseler Chair in Conducting at the University of Toronto on July 1, 2021. Hillman, a dual citizen of the United States and Canada, went on to receive his doctorate in Choral Conducting from Boston University in 2014 following graduation from the University of Illinois. There he was named a Boston University Prison Arts Scholar for his innovative research and initiation of a vocal music program in the Massachusetts prison system. In addition to his work leading the master's and doctoral programs in Choral Conducting at University of Toronto, Hillman maintains a busy schedule as a guest conductor, clinician, and adjudicator. Recently, he has led all-state, festival, or honor choirs in Connecticut, Georgia, Maryland, Massachusetts, New York, Rhode Island, Utah, Vermont, Virginia, and Ontario, Canada. This past spring, he conducted a Manhattan Concert Productions National Festival Chorus at Carnegie Hall and will return to Carnegie Hall in 2023 to conduct the Canadian National Festival Chorus with National Concerts.
Influenced by his mother's love of teaching music, Hillman began providing private voice and piano lessons to students in his community as early as high school. Growing up in Chatham, Ontario, he was a member of the Amabile Boys Choir, Ontario Youth Choir, and the National Youth Choir of Canada, as well as being very active in the music program at his church.
While attending Western University in London, Ontario, for his undergraduate education, Hillman worked closely with his professor and mentor Kevin McMillan. McMillan was invited to the University of Illinois campus to perform as a soloist and was very impressed with the quality of the choral and vocal programs, as well as the world-class facilities. It was through McMillan that Hillman was connected with Illinois School of Music professors Ollie Watts Davis and Chester (Chet) Alwes. The prestige and quality that the choral program at Illinois is internationally known for, as well as the encouragement from his mentor McMillan, inspired Hillman to apply. After he visited campus to audition in person, Professor Alwes mailed a handwritten note to Hillman encouraging him to come to graduate school at Illinois. It was this personal interest and dedication that Alwes offered that drew Hillman to the graduate choral program at Illinois. "That handwritten note made a world of difference to me as a prospective student. I had several graduate school offers. I thought, if he [Alwes] is going to take the time to do that, then he is going to take the time to mentor me, which ended up being true. I now often do this with my prospective students," reflected Hillman.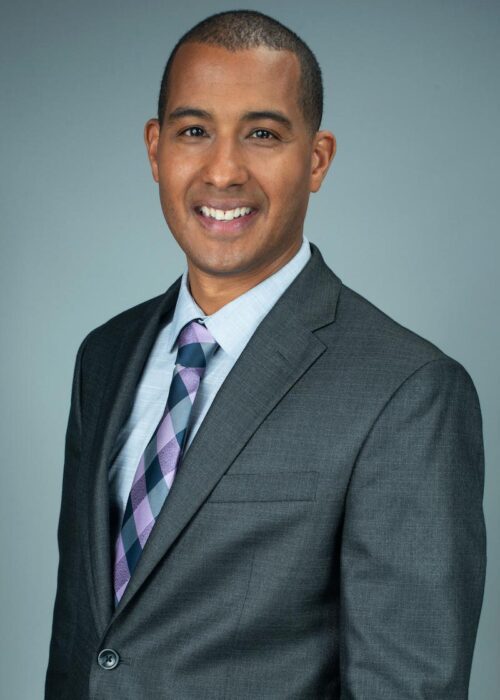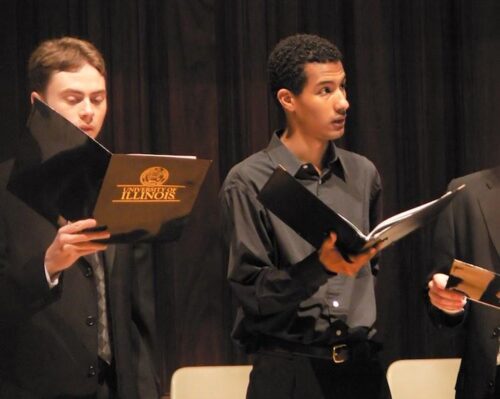 graduate student image
Professor Ollie Watts Davis made a significant impact on Hillman's time at Illinois – both as a voice teacher and as a mentor. Hillman was the assistant conductor to Davis, as well as a pianist with Black Chorus. Hillman also served as assistant conductor to the Concert Choir under the direction of Professor Chet Alwes. "Dr. Davis and Dr. Alwes invested a lot of time into me as a graduate student. I couldn't possibly thank them enough."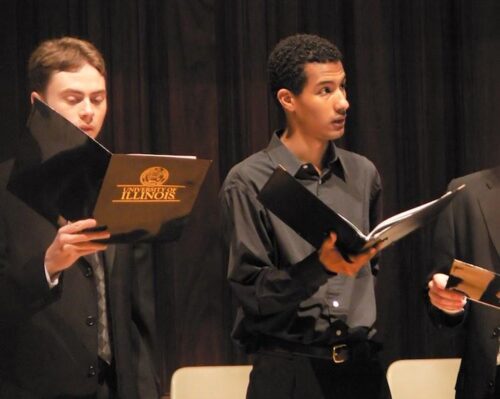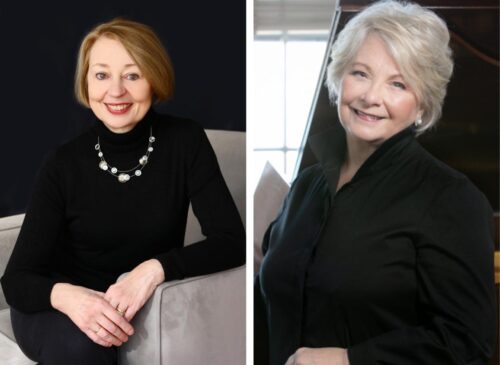 iseler chairs
The Elmer Iseler Chair in Conducting is a distinguished honor among choral professionals in Canada and is representative of the most innovative leaders in choral music and conducting pedagogy. The endowed chair was established in the name of celebrated conductor and professor Elmer Iseler. Iseler's accomplished career in choral music spanned five decades and had a tremendous impact on professionalizing the field in Canada and beyond. Jamie Hillman is the third Illinois School of Music alum to be appointed to the prestigious Elmer Iseler Chair, succeeding Hilary Apfelstadt (MS Music Education '75) and Doreen Rao (BME '69). Having only appointed these three Elmer Iseler Chairs since the position was established, one might speculate that being an Illinois School of Music alum is a prerequisite to serve as chair. Hillman laughed and said, "It's an example of the choral legacy at Illinois. There are a number of high-profile, top-tier choral conductors that studied at the Illinois School of Music at some point during their music education. André Thomas. Anton Armstrong. Craig Hella Johnson. Jenny Wong. Jean-Sebastian Vallée. For decades, it has been the go-to program and that's one of the things that attracted me when I made my decision to attend the University of Illinois." American conductor and composer André Thomas (DMA '83) was appointed Professor of Choral Conducting at Yale and Interim Conductor of the Yale Camerata from 2020–2021 after a long career as Director of Choral Activities at Florida State University. Anton Armstrong (MMus '80) has served as conductor of the world-renowned St. Olaf Choir since 1990. The University of Toronto clearly recognizes this legacy of excellence, and this has been exemplified through the selection of their Elmer Iseler Chairs.
Jamie Hillman still keeps in touch with Ollie Watts Davis. He invited her and Casey Robards, clinical assistant professor of Vocal Coaching, to give a recital and masterclass for his students when he was teaching at colleges in the Boston area. "To see her [Davis] work with my students and have the same impact on them that she had on me was an incredible, full-circle experience," recalls Hillman. In addition, Hillman is still connected with many classmates from his Illinois choral cohort. Hillman shared that he met many of the Canadian conductors he currently works with through the Choral Conducting masters and doctoral programs at Illinois. "Canada has a rich, vibrant, and close-knit choral community, and I believe prospective conductors are drawn to the quality of choral education that Illinois offers." Hillman continues to advocate for and encourage his students to study at the University of Illinois School of Music for this very reason.