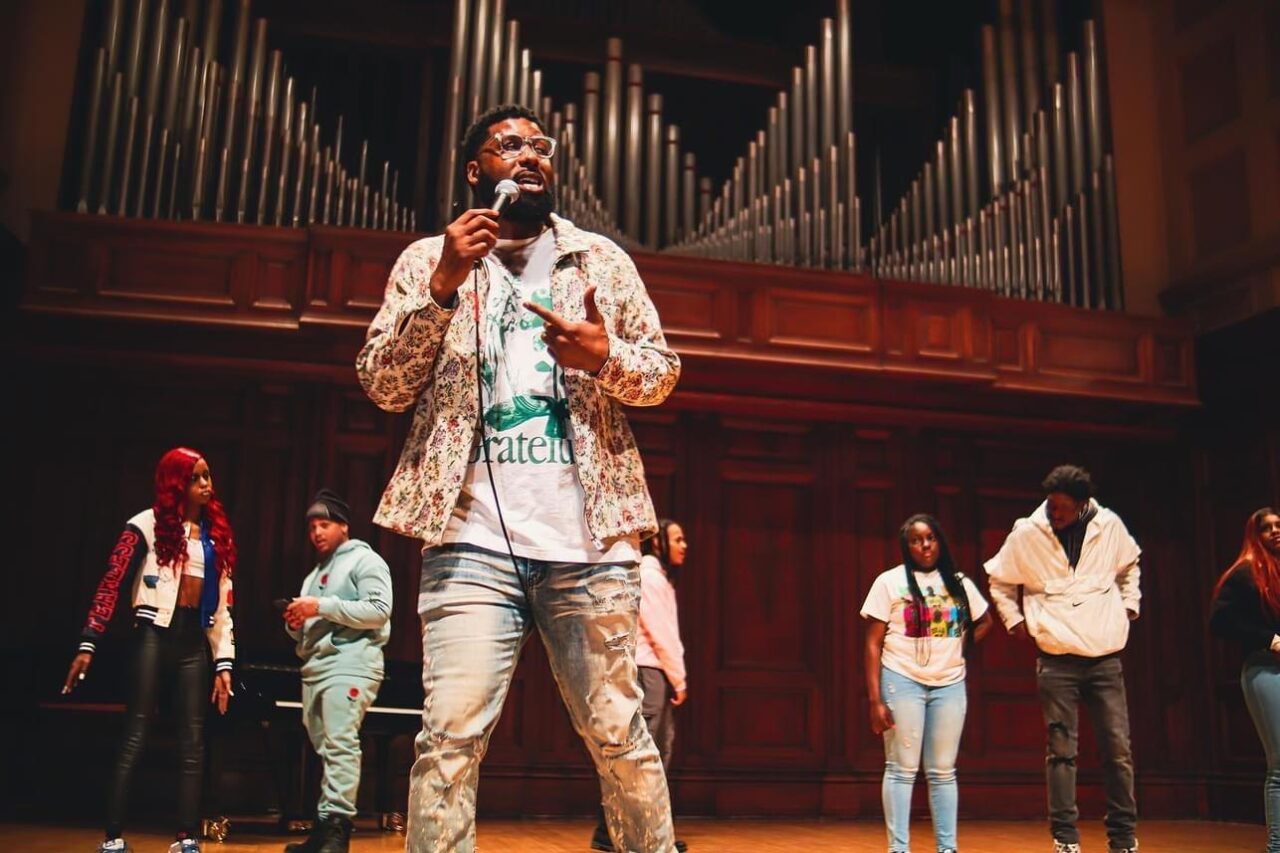 Body of article
By Mariana Seda
Your recent work seems to center on giving students a chance to actively participate in creation as they're learning how to do a variety of different technical and artistic skills. What is your mission when it comes to teaching music and audio recording and technology?
LH: My mission is to get them to do and get better by doing. Unlike a lot of other folks, I taught myself all the music and audio skills that I know. I was in Atlanta for four years and most of that time was spent learning the music industry. But my formal training is as a public middle school teacher for inner city schools. Unfortunately, you get students that haven't had a chance to learn basic skills because they're in schools where there's a revolving door of teachers – people don't care to give them one-on-one attention. One of the things I got good at as I became a teacher was teaching myself well. I approach higher academia in a similar way by meeting students where they are. All learners are capable, they've just got different levels of experience. So I'm going to challenge students individually based on their needs.
Tell us a little bit about the work you've done with visiting artists and how that role is evolving both in the classroom and beyond.
LH: Students need to hear and see from experts that do this work. What I love about music education here at Illinois is it's not just about music. It is truly about education. Dr. Adam Kruse, another music educator here, empowered me to teach not as a centered expert. I'm a facilitator of learning. I teach in three phases, generally speaking: I do. We do. You do. So I'm going to teach and show you how to do it. Then we're going to do it together. Then you're going to do it. Co-teaching with an expert helps the "we do it" part, and it serves as an exemplar so students can see this work scaled at many levels.
On top of that, when you go to the University of Illinois to student music and audio recording technology, you're truly connected to the industry. Because it's not just the learning that you get, you also get the network. So when it's time for students to graduate, and they want to move to L.A. or New York and get experience, they've got people to reach out to.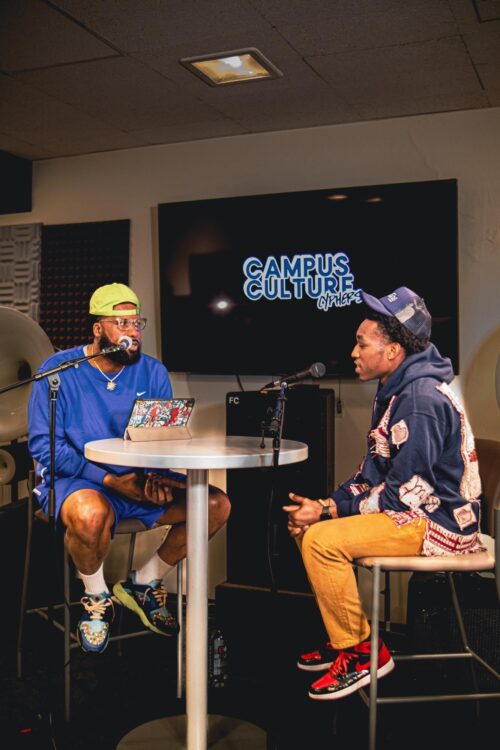 continued story
Can you elaborate on your collaboration with DJ Burn One and the course you cotaught, Music Monetization 499?
LH: I first met DJ Burn One when I interviewed him for a podcast I used to host, Producergrind Podcast. He's working with Yelawolf, A$AP Rocky, Nicki Minaj, Don Tolliver. He did Gucci Mane's first five mix tapes. He's just a guy who is connected and accessible if you have the budget. So I told the school that we need a course that teaches people how to get into the music industry, and we need that course to be taught by somebody who's in the music industry. Instead of going the adjunct faculty route, we purchased the course he already offers and molded it into our music monetization course. We did it in spring 2022 and supplemented the classes with live music review shows on Instagram as well as individual time for students to meet with DJ Burn One. It all culminated with him coming to campus for a visit and an interview on our Campus Culture Digital podcast. When he was here, he did beat battles, he did the DJ set, and then he just made music with the students.
Can you share more about your work in building community through music, culture, and conversation, specifically through your podcast, Campus Culture Digital?
LH: Campus Culture Digital is a platform for students and local community members to express their creativity through rap performances and conversations. It's also an opportunity for artists, producers, and engineers to practice their craft. Originally it was centered around student artists focused more specifically on rap. But we've also moved towards more interviews and discussions on issues students are facing in general. If you're Black and you're thinking about coming here and you lay your eyes on that, you feel like there's a space for you. If you're a student of color, if you are a queer person – after you have a chance to see this, you should feel comfortable and think, "oh, there might be a space for me," and not just to be tolerated but celebrated.