The Legacy of Nick Rudd
It would be difficult to talk about the Champaign-Urbana music scene without the name Nick Rudd being mentioned. An avid concertgoer and guitar player since his early teens, Nick lived and breathed music. If you're from the area, you likely saw him perform or ran into him at a live local show before his passing in 2020. His contributions and influence over the Champaign-Urbana music community over the last several decades is invaluable.
That impact continues to be made through the Nick Rudd Music Experience. This annual concert represents Nick's love of improvisation, the jazz avant-garde, progressive rock, and music traditions of the world. This year's concert featured the band QWANQWA, an Addis Ababa-based music ensemble of leading Ethiopian artists.
The Nick Rudd Music Experience and other music programming in the C-U community is made possible through the Nick Rudd Music Fund. Nick's wife Gina Manola and son Townes Durbin established this fund at the School of Music at the University of Illinois to advance programming for the Robert E. Brown Center for World Music and affiliate programs including the annual concert in his name.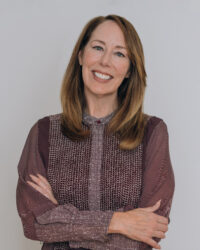 "Creating an annual concert in Nick's memory was the most natural way to honor his commitment and passion for music. While living in Urbana, we attended many performances including Krannert Art Museum's Sudden Sound concerts, a range of artists at Krannert Center for the Performing Arts, and the ELLNORA Guitar Festival where we were able to see Sonic Youth's Lee Renaldo experiment with a Crackle Box! After that performance we added a Cracklebox (Kraakdoos) to our personal collection of instruments,"
Gina Manola
NIck Rudd 2
The Robert E. Brown Center for World Music, a division of the University of Illinois School of Music, is a nonprofit organization promoting understanding and appreciation of the world's performing arts, primarily through active study of their performance. The center was established in 2006 after the School of Music received a significant gift from the estate of Robert E. Brown, the ethnomusicologist credited with coining the phrase "world music."
If you would like to carry on Nick's legacy while supporting the Robert E. Brown Center and other music programming, please visit music.illinois.edu/give-now and type "Nick Rudd Music Fund" in the "Other" field. If you would like to speak with a University of Illinois Advancement professional, contact Director of Advancement David Allen. To learn more about Nick Rudd's music and legacy, visit nickruddmusic.com.