RATIO
The Illinois School of Architecture is thrilled to announce the establishment of two new funds, the RATIO Design Prize and the RATIO Architects LLC scholarship, that has already started making an impact in the lives of our students. The RATIO Design Prize will be awarded in the fall and spring to graduate students who submit superior architectural work through the Design Excellence Awards.
This RATIO Design Prize was established through the generosity of Architecture alumnus William (Bill) Browne, Jr., FAIA (BS '77). Browne is the chief executive officer and founding principal architect for RATIO Architects LLC headquartered in Indianapolis, IN. RATIO also has studios located in Chicago, Champaign, Denver, and Raleigh. Through his company, Browne has also established the RATIO Architects LLC Scholarship that will be awarded to a deserving student each year starting this fall 2022 and continuing on for four years. This scholarship also features an internship component that will allow the recipient valuable hands-on experience with the RATIO team.
If you'd like to learn more about how you can support Illinois School of Architecture students, please contact Associate Director of Advancement Paula Santiago.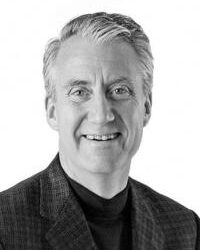 I am extremely excited with the establishment of the RATIO Design Prize and Scholarship for the School of Architecture. RATIO continues to be very pleased with the quality of students whom we hire from the university and hope that these incentives will further enhance their design and technical acumen on their way towards graduation.
William (Bill) Browne, Jr., FAIA (BS '77)
Ratio cont.
These new funds strengthen the already long-standing relationship that RATIO Architects has built with the University of Illinois. RATIO recently completed Demirjian Park Soccer Stadium which had its grand opening in the spring of 2021. The innovative design allows the University of Illinois to host Big Ten and NCAA championship competitions in both soccer and track and field.
Since its founding in 1982, the company has employed over 50 Illinois School of Architecture alums. RATIO currently employs 13 alums, four of whom were scholarship recipients and two that interned at RATIO while attending the School of Architecture. Bill Browne clearly recognizes the value and prowess that an alum from the School of Architecture can bring to his team. The investment Browne and his company have made in our students is a testament to the high standard of education that the school has come to be known for.