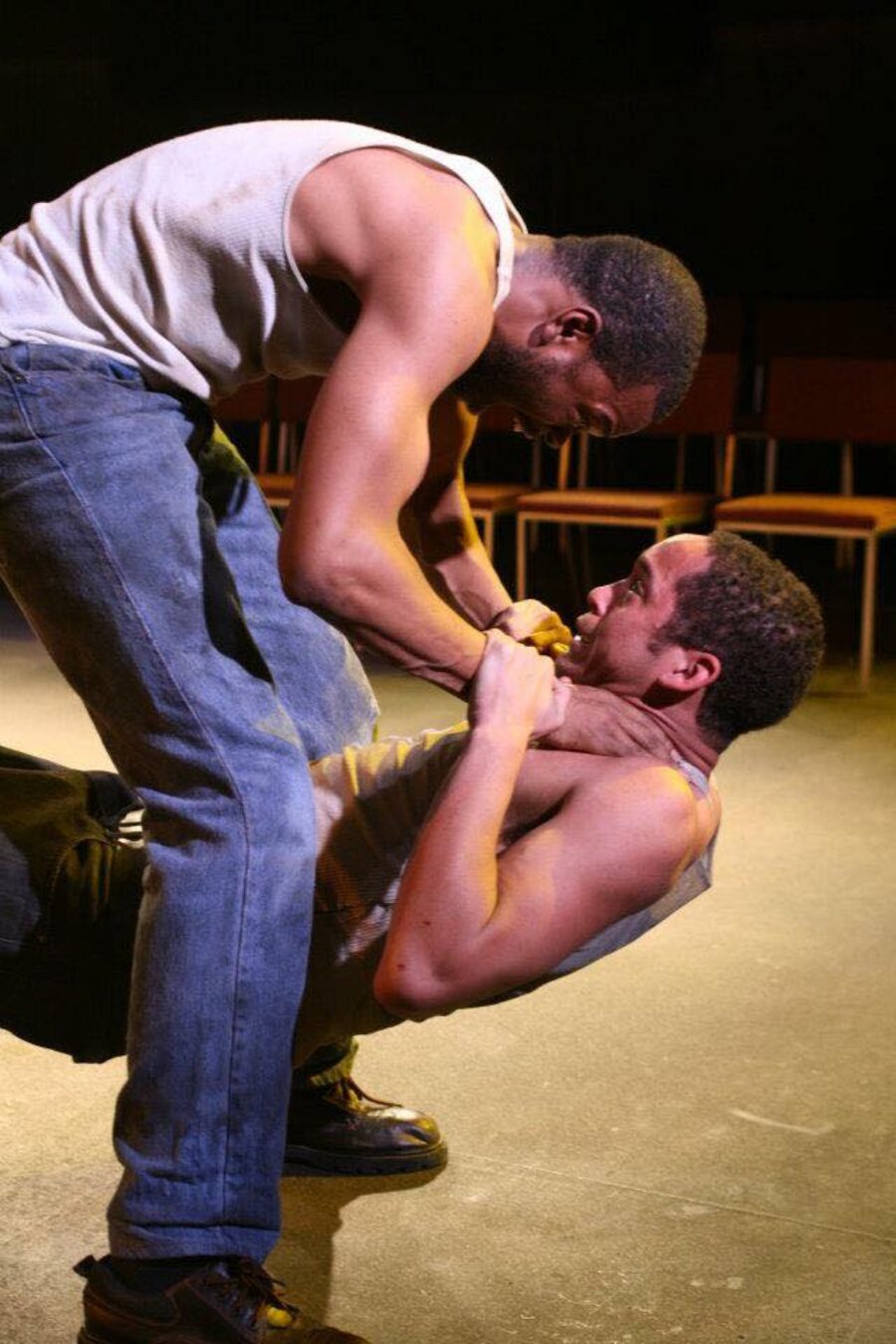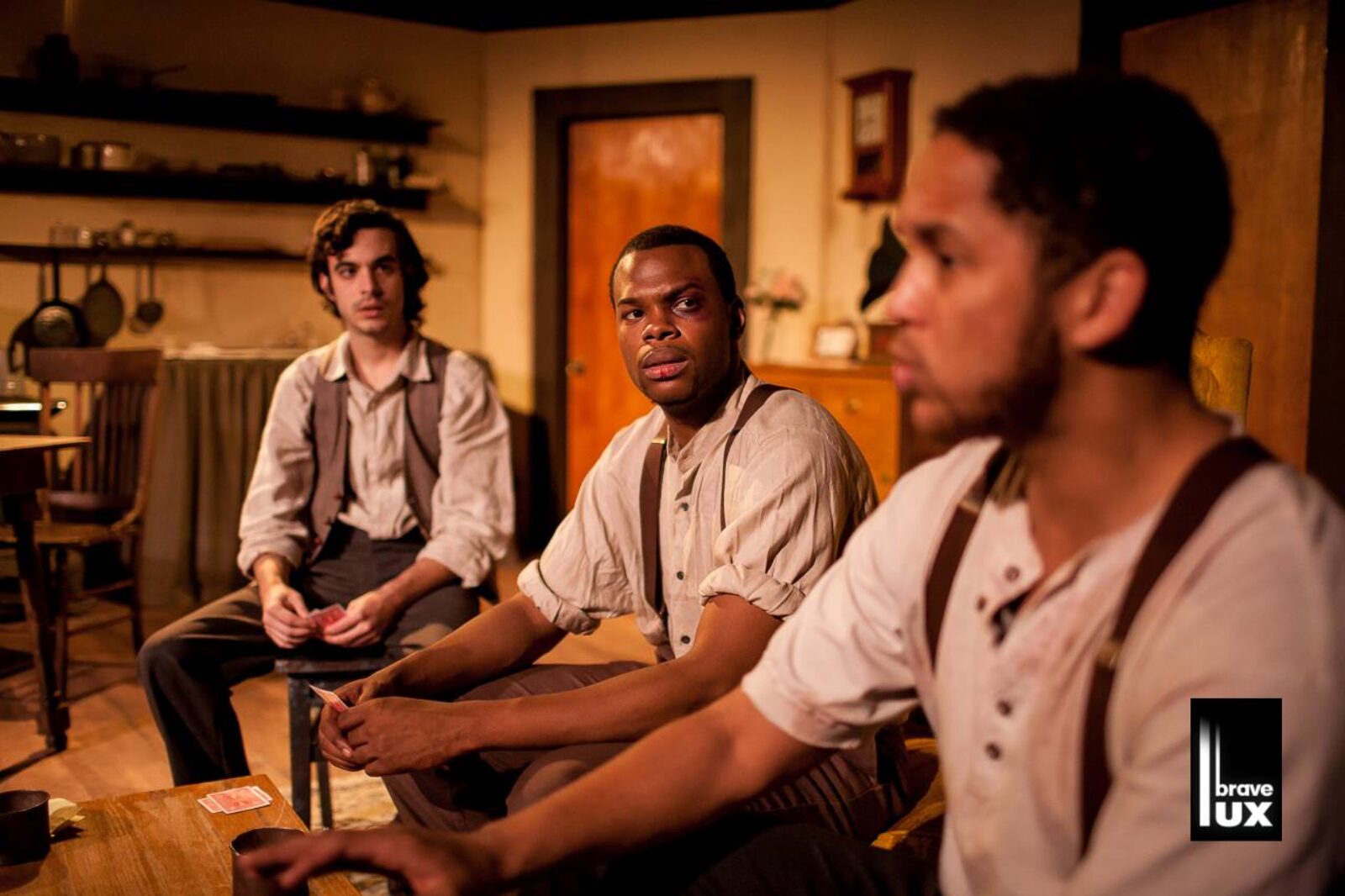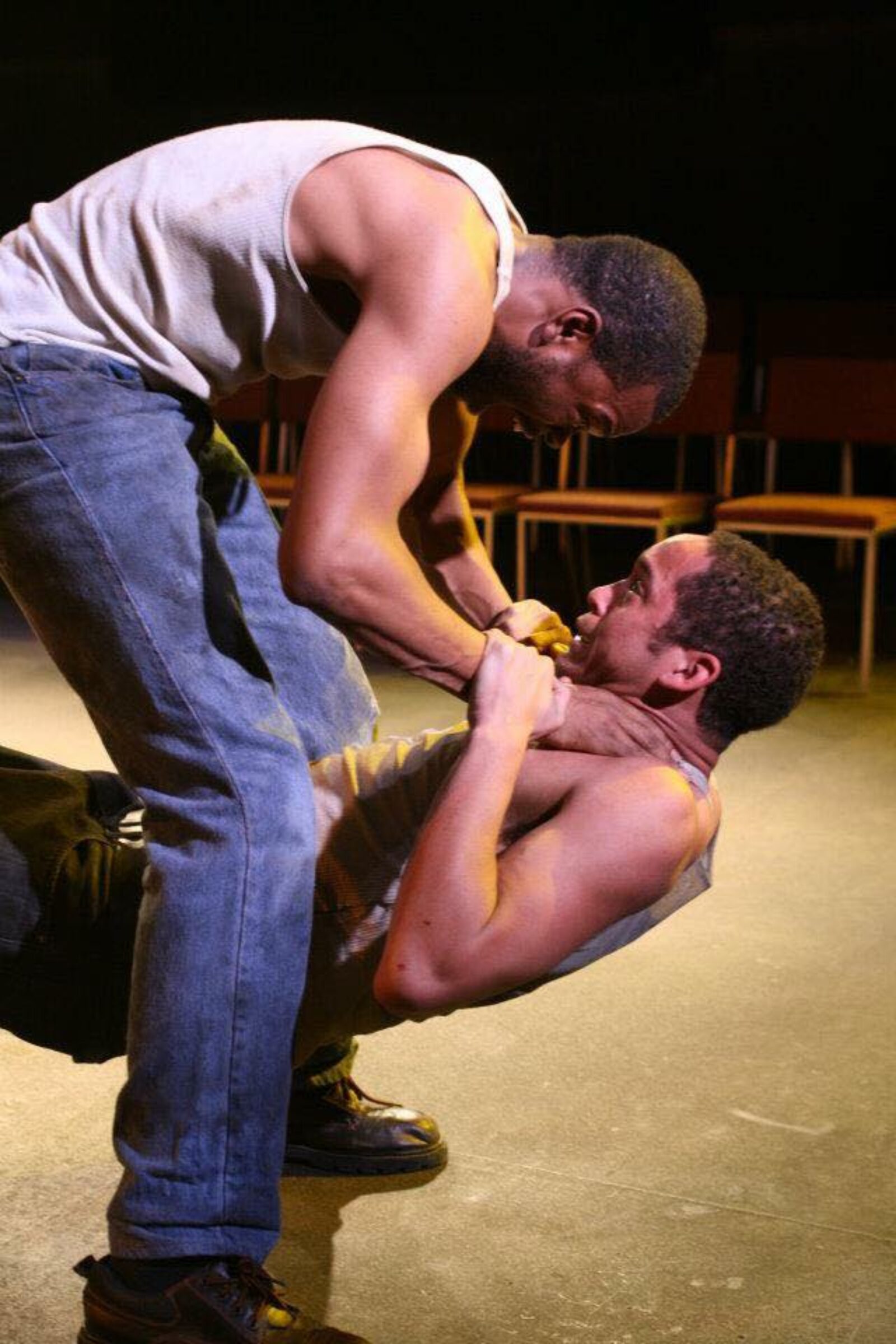 Definition Theatre photography by Joe Mazza, BraveLux Inc
Definition Theatre photography by Joe Mazza, BraveLux Inc
Body
By Amy Karagiannakis
Definition Theatre has been making a big impact on Chicago theatre since it was cofounded in 2012 by University of Illinois alumni Tyrone Phillips (BFA '12) and Julian Parker (BFA '12). The culturally diverse ensemble of directors, playwrights, administrators, and actors has grown to nearly 30 members including Academy Award-nominated actress Kiki Layne and a number of up and coming playwrights. The Definition Theatre team has made it a priority to work towards and represent a more equitable theatre industry that tells stories about and created with underrepresented communities in Chicago.
The small Chicago theatre company is getting a new, permanent home in the South Side neighborhood of Woodlawn. Selected in 2019 to receive $1.6 million in direct funding from the City of Chicago's Neighborhood Opportunity Fund, Definition Theatre is expected to break ground in 2023 on the corner of 64th Street and Cottage Grove Avenue. The new black-box theatre and community center hopes to kick off their inaugural season in Woodlawn the following year. Cofounder and Artistic Director Tyrone Phillips is dedicated to the theatre company's mission of creating a diverse and inclusive space for all, "Our new theater will allow us to practice what we preach every day. Many of us first generation artists know well the obstacles to feeling you have a place in the theater. This is us creating a space of inclusion." 
The new space will also serve as a community center that will provide professional development opportunities for future generations of theatre artists and serve as a business incubator for women, black, indigenous, and other people of color-owned businesses and entrepreneurs. As Definition Theatre will soon celebrate its 10th anniversary, this new chapter will allow the company and its founders to fulfill their vision of providing an arts experience for every community member. While plans are still underway, Phillips is hopeful that their new building will expand the company's work to include children's theatre, a café, educational space, and a rehearsal room and visual art space.
This past year, Definition Theatre teamed up with UChicago's Arts + Public Life's Green Line Performing Arts Center in Washington Park to film scenes from works selected for their new play commissioning program, Amplify. Amplify was created during the pandemic to provide space and resources to underrepresented theatre creatives in the development of their new works. The company selected eight semifinalists out of 30 submissions to present in their Amplify Digital Showcase. Scenes from each of the eight new works were filmed in accordance with COVID-19 safety guidelines and premiered over two nights in February 2021. Four of the eight new works were selected and commissioned for full development, at least one of which they hope will be part of Definition Theatre's inaugural season at their new home in Woodlawn once it opens to the public. Phillips commented on the announcement of Amplify's new play commissions, "It is imperative to support Chicago artists by holding space for them to find their voice. We have great expectations for these incredibly talented playwrights and look forward to watching these four plays develop with great care."
Definition Theatre has also been committed to working as activists and advocates to create a platform and a voice for underrepresented community members in Chicago. Cassandra Greer-Lee recently became an activist in her fight to demand justice for her husband's death of COVID-19 in April 2021 while in the custody of Cook County Jail. In conjunction with Definition Theatre and other local artists, Cassandra created a powerful three-part animated short film entitled 132 Calls for the 132 calls Cassandra made to the county jail in an effort to save her husband. More about 132 Calls can be found at definitiontheatre.org/132-calls. 
Coming this fall 2021 from Definition Theatre is Stacey Rose's America v.2.1: The Sad Demise & Eventual Extinction of the American Negro. The play, set in a dystopian future, is about a company of actors that are "tasked with re-telling the history of the American Negro" and find themselves fighting for their own survival. As this dark, satirical comedy unfolds, the actors are "forced to confront the very systems of power that have dictated their existence, and the oppressive cycles which they have fallen into themselves." To learn more about this and other upcoming Definition Theatre projects, go to definitiontheatre.org.