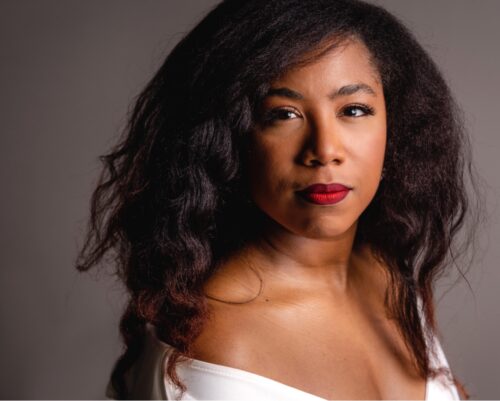 Mallory Raven-Ellen Backstrom is Inaugural Sullivan Playwright-in-Residence
By Lisa Gaye Dixon, Illinois Theatre Producer and Valleri Robinson, Head of the Department of Theatre
Illinois Theatre is thrilled to launch the new Daniel Sullivan Playwright-in-Residence program, building on the initiative Lisa Gaye Dixon, producer, and Gabriel Solis, former department head, set in motion. In September, we welcome Mallory Raven-Ellen Backstrom, a member of the Goodman Theatre Playwrights Unit, as our first resident playwright for this new program. A Chicago-based theatre-maker, storyteller, and visual artist, she is especially well known for her "whimsical short stories and immersive audiobooks," Fairy Tales for Sun-Kissed Women.
Dixon participated in an early reading of Backstrom's new play, A Darkling at Nightfall, at the Goodman Theatre in 2021. "I read the role of the Queen of the Shimmering," Dixon said, "and was immediately entranced and enthralled by Backstrom's writing, her humor, the love in the story, and the sensory fullness of the world of the play." At this time, Dixon was working with Solis and Sullivan on the creation of the Playwright-in-Residence program, and this play seemed a perfect work to continue to develop. "Since workshopping Chadwick Boseman's play Deep Azure here at UIUC in the early 2000s, I've wanted to keep building a program to support guest playwrights and the development of new American plays," she said.
The Sullivan Playwright-in-Residence program comes at a crucial time, after many new play development centers have cut back or ended their programming due to the pandemic. With the closure of such leading programs as New York's The Lark and the Humana Festival of New American Plays in Louisville, playwrights, especially emerging writers, in the United States face growing challenges to get their new works on stage. It is especially critical to the development of 21st Century theatre and performance to find ways to bring Black, Latinx, Indigenous, and other underrepresented voices to the stage. The Sullivan program enables us to provide an opportunity for playwrights who offer a range of stylistic approaches to storytelling and performance.
The residency included a workshop reading of Backstrom's poetic, mythical, and exuberant A Darkling at Nightfall. The play focuses on the journey of Evren Andraste, half-woman and half-darkling, a primordial woodland creature, who grew up in the forest under the watchful eye of her father, a caretaker of the forest and "a magnificent storyteller." Evren oscillates between the world of humans and the spirit world as she embarks on a journey to help save the natural world from disaster brought upon it by humankind.
Tony award-winning stage director, Swanlund Professor Daniel Sullivan has long nurtured the development of new work, and he has had a profound impact on the American theatre. Several of the plays he developed, such as Proof by David Auburn, Rabbit Hole by David Lindsay-Abaire, and The Heidi Chronicles by Wendy Wasserstein won the Pulitzer Prize in drama. This new Playwright-in-Residence program demonstrates Sullivan's continued commitment to supporting a thriving theatrical landscape, and we're proud this program will be part of his enduring legacy.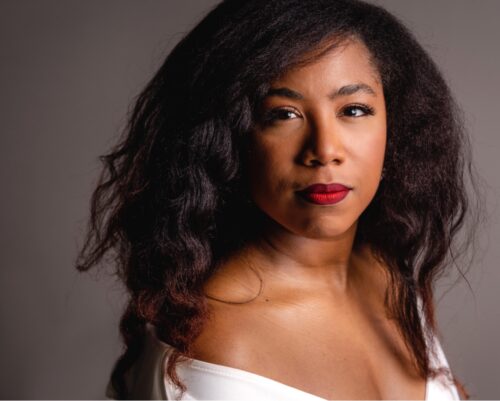 "I've always known I was born to be a storyteller. I have my mother to thank for that. She immersed my imagination in words and whimsy. I was encouraged to spend time conjuring up new fairy tales, my talents were nurtured, and all of my dreams were celebrated. Even now, we spend a lot of time world building together. I never had a moment in which I doubted that I was created to create."
Mallory Raven-Ellen Backstrom
Q&A
Valleri Robinson, department head of Illinois Theatre, asked Mallory Raven-Ellen Backstrom about her work this summer, as arrangements were being finalized for the Illinois Theatre workshop. Here's an excerpt from that conversation:
Robinson: How did working with Lisa Dixon on an early reading of A Darkling at Nightfall spark your interest in further development with her on the work?
Backstrom: Lisa Gaye Dixon is brilliant beyond compare. I had the immense honor of working with Lisa when I had only finished the first act of A Darkling at Nightfall. She breathed life into a complex character who I hadn't fully actualized in my mind or on paper. Her interpretation helped me to realize that character's true intent, history, and motivation. Her performance effectively shaped the rest of the story. I can honestly say that it would be a different play without the grace of her vast imagination and her willingness to craft and to play.
Robinson: In what ways are workshop readings valuable for you as you develop a work like A Darkling at Nightfall, which is so rich and sensorial in its mythical scope and vast scale … yet intimate in key relationships and detail.
Backstrom: Plays are difficult to compose in an artistic vacuum because they are created to be heard and experienced in company. Crafting within a community of artists always enriches the process of world building. The opportunity to collaborate with talented actors and a visionary director empowers me to break the fourth wall of my imagination, and to tap into a deeper understanding of the dimensions of my characters, so I can be intentionally nuanced about the universal truths I seek to convey. I always emerge from the experience of creating in good company as a stronger wordsmith, and a better storyteller, with a sharper plot.