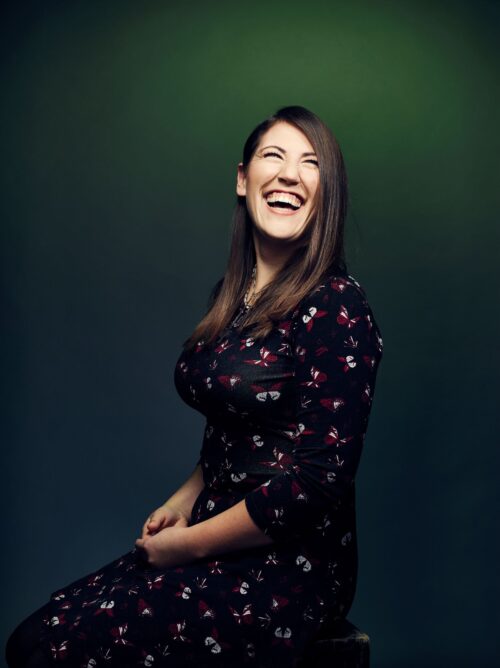 Why are there American Indians in Peter Pan?
By Amy Karagiannakis
Amplifying social equity requires us to take a critical look at how racism intersects with the stories we pass down to future generations. As a director, writer, and performer, Madeline Sayet believes that every story we put into this world has the power to harm or heal and that the stories we tell through theatre can build a better future.
Illinois Theatre is excited to be collaborating with Sayet on The Neverland, a new work of theatre written by Sayet which will make its world-premiere at the University of Illinois in the spring of 2022. An adaptation of Peter Pan, the play will be designed, performed, managed, and studied by University of Illinois students and faculty. Madeline Sayet, executive director of the Yale Indigenous Performing Arts Program and recipient of the White House Champion of Change Award, will serve as a resident guest artist with the Department of Theatre over the course of production. Funded by the University of Illinois System Presidential Initiative: Expanding the Impact of the Arts and the Humanities, this project will offer a new take on a classic story that strives to increase knowledge and understanding around Indigenous performance.
Lisa Gaye Dixon, professor and producer for Illinois Theatre, is thrilled to be bringing this new and unique work to the University of Illinois. "I am quite excited to be helping Ms. Sayet develop this work – supporting a critical reimagining of a popular (heretofore unquestioned) western fairytale, and updating it to ask and possibly answer questions about representation, while creating an imaginative tale for all ages is part of what Illinois Theatre is all about. As we move forward into supporting/producing more new works, while also reimagining classics, we are giving our students – and our greater CU community, a variety of theatrical experiences that can, I hope, open hearts and minds, and begin new conversations."
Madeline Sayet has been named a Forbes 30 Under 30 in Hollywood and Entertainment, a TED Fellow, and an MIT Media Lab Director's Fellow for her work. Sayet, a member of the Mohegan Nation, became the first Native American playwright to perform at Shakespeare's Globe in London, debuting a solo performance of her work Where We Belong in June 2019. This year, it was released as a film adaptation from Woolly Mammoth Theatre Company in Washington, DC, in association with the Folger Shakespeare Library. Her recent directing work includes a modern adaptation of Sophocles's Antigone at Butler University, Shakespeare's Henry IV, Parts 1 and 2 performed at the Connecticut Repertory Theatre, and the world premiere of Iñupiat playwright Cathy Tagnak Rexford's Whale Song performed at Perseverance Theatre in Juneau, Alaska.
The University of Illinois is committed to acknowledging its responsibility to the Native Nations for whom Illinois is their ancestral home. By recognizing and repairing past wrongs, while also developing new campus traditions, the university is dedicated to providing a better home to native students. Increasing knowledge and understanding around the experiences of Indigenous peoples through the performing arts is a small but important step in that direction. When asked about The Neverland and how it will differ from the traditional fairytale, Sayet shared, "Instead of being an 'escape' through a colonial worldview – it's structured to be an indigenous futurism through a young Native person's mindset that offers us healing for the future."
The Neverland will be at Krannert Center for the Performing Arts on select days from April 7-16, 2022. Tickets are now on sale at KrannertCenter.com/events/neverland.