part 1
By Amy Karagiannakis
The Department of Urban and Regional Planning is so grateful to be one of the beneficiaries of a recent planned gift that stretches across four colleges at the University of Illinois Urbana-Champaign. Thanks to alumni Joe Chinn (MUP '89, BS '86 Finance) and Annette Stojkovich-Chinn (MUP '88, BA LAS '86 Economics), the College of Fine and Applied Arts (Planning) along with Gies College of Business, College of Liberal Arts and Sciences, and the Grainger College of Engineering will be able to offer scholarships to attract and retain outstanding students.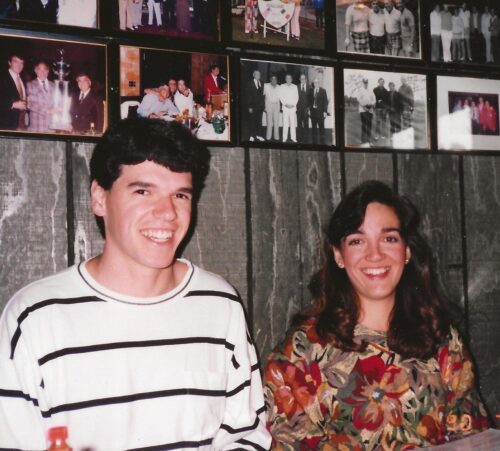 part 2
The Chinn's gift to Planning at Illinois will support both graduate and undergraduate scholarships to students who are in financial need. Recipients will be selected based on academic merit. Department Head Rolf Pendall shared, "Having this level of support from our alumni is so important. To be able to offer financial support in the form of scholarships to recruit high-achieving students who otherwise may not be able to attend the University of Illinois is invaluable."
Joe and Annette share many commonalities. They both attended U of I as undergraduate students, majored in finance and economics, graduated with a Master of Urban Planning (MUP) in 1989 and 1988 respectively, and both chose economic development as their MUP emphasis.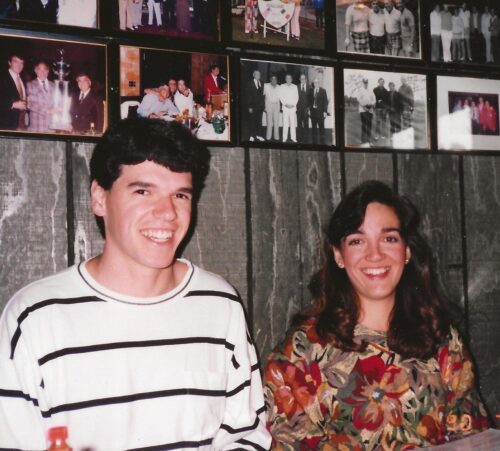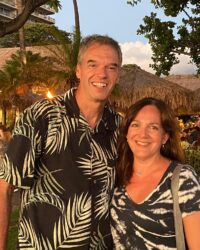 "The University of Illinois was a wonderful experience for us, both socially and academically. We truly believe our time at the university was instrumental to our happiness and success."
Annette Stojkovich-Chinn and Joe Chinn
part 3
The MUP program with its accomplished and nurturing professors truly made a difference in their lives. Professor Gill-Chin Lim played a significant role in helping Annette obtain two internships while studying at the University of Illinois. It was through one of those internships that Annette learned how important it is in the field of planning to get out and talk, and more importantly to listen, to people in the community and across departments. Joe also recalls Professor Lim's assistance in securing an internship while serving as a TA in his Urban Planning 101 class. Joe intended to attend law school on a scholarship to go into land use law but enjoyed his internship with the DuPage Regional Planning Commission so much that he decided to pursue a more traditional career in planning.
Following graduation, Annette was offered a job with the Illinois Department of Finance in the Bureau of the Budget to develop a capital improvement plan for the State of Illinois. Quite the project for a new planner fresh from grad school, but she accepted the challenge and thrived in this new role. Annette recalled, "I remember my manager at the time telling me that when you're in the Department of Finance, you control the checkbook. I was involved in making the plans for development and helping decide which projects to pay for. That made me realize that what I was doing was really making a difference at the state level. I found that job very rewarding."
Joe also accepted a position at the State of Illinois after graduation. He received a fellowship with the Office of the Governor which provided a managerial overview of various departments. After completion of the one-year internship, he was offered full time employment at the Department of Finance where he worked as one of two people issuing general obligation bond and special revenue debt for the state.
The couple was married in Chicago and both decided to accept consulting job offers in California. Annette's friend convinced her to join their firm in Sacramento and explore the west. Joe soon joined Annette in California when he accepted a job with Economic and Planning Systems (EPS), a consulting firm focused on development and government finance and services.
As their family grew with the birth of their two sons, the couple soon realized that one of them would need to explore career options outside of the demanding field of consulting. Joe transitioned to government work with the City of Sacramento's Finance Department and then as the finance director of Elk Grove, CA, a newly incorporated city that was one of the fastest growing cities in the country. He went on to serve as the assistant city manager of Rancho Cordova, for nearly a decade, and then as city manager for the Town of Ross, until his retirement in November of 2021. Annette remained in government consulting and eventually started her own firm Cost Recovery Systems, Inc. in 1999.
When asked what he might say to a current student considering a career in city management, Joe shared, "You don't go into government work to make a lot of money. You go into it to make the community a better place to live. I found my background in planning was instrumental in helping me as a city manager as the job requires having an understanding of many disciplines including planning, public works, public safety, human resources, and finance to understand the many perspectives of the different stakeholders and constituents." Annette added, "Finance is the bottom line in city planning. Without money, projects can't happen, so having a basic understanding of finance is so important in the planning field."
Joe and Annette believe that the greatest gift you can give someone is the opportunity to pursue higher education. Annette explained, "Education is the fundamental building block in one's development – increasing your ability to think, analyze, communicate, and understand the world around you." The couple agreed that the education they received at the University of Illinois played a significant role in their success. Establishing scholarships at the four colleges that provided them with their graduate and undergraduate education seemed like the appropriate way to pay it forward. Joe remarked, "All of the people that we went to graduate school with wanted to make the world a better place. If we can help a future planner improve society by providing the financial support they need to attend college, then we're really making a difference."
The College of Fine and Applied Arts is so grateful for passionate alumni like Joe Chinn and Annette Stojkovich-Chinn. It is through their support that Planning at Illinois can recruit the best and most talented students regardless of their ability to pay for their education. Together, we can prepare the world's future planners to transform societies for the better. If you'd like to learn more about how you can make an impact in the Department of Urban and Regional Planning, please contact Associate Dean for Advancement Jon Salvani.